Top 5 Windows 8.1 Issues: How to Fix Them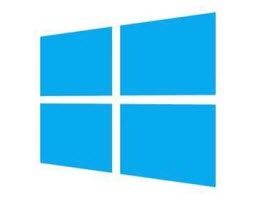 Windows 8.1 is not so perfect and addresses some issues. On this page, we'll report the most serious bugs and offer potential solutions, for your reference.
1. Windows 8.1 Blue Screen of Death
The most serious bug reported so far affects Windows 8 is Blue Screen of Death or Boot Configuration Data File errors after installation. The most common message that will accompany the frowning emoticon is the message "DRIVER_IRQL_NOT_LESS_OR_EQUAL". This means there is a problem with a driver. A common cause of this fault is AvastSvc.exe.
We found a powerful yet easy tool named Windows Boot Genius on cnet.com, which can boot up your computer and fix corrupt Windows. It supports Windows 8/1 well.
2. Windows 8.1 shows black screen
For some users, updating drivers or the OS results in a black screen and your machine may be stuck in a reboot loop - where it fails to load Windows and simply tries to restart itself. Windows Boot Genius also can fix this issue.
3. Windows 8.1 OneDrive files available "online only"
If you'd synchronized desktop files on your PC with OneDrive before installing the 8.1 update, you may discover that SkyDrive folders now marked as available "online only". Acutually, the files are still on the computer as they once were.
To fix this issue, right-click on OneDrive in the left-had pane of common folders and click on "Make available offline". This will ensure that all OneDrive files are synchronized.
4. Windows 8.1 USB drives freeze
To preserve power, Windows suspends USB flash drives and external hard drives when they are idle. These drives are suppose to switch themselves back on automatically when you want to access them, but not all of them do in Windows 8.1. Microsoft provides a list of devices which may require a firmware upgrade to fix this problem.
If this doesn't fix the problem, locate the drive details in the Device Manager (usually under USB Mass Storage Device), make a note of the 4 digits occurring after "VID_" and "PID_". Then Go into the registry editor, find HKEY_LOCAL_MACHINE\SYSTEM\CurrentControlSet\Control\usbstor.
Right-click usbstor and make a key. The name must be VID and PID strings found previously. Leading zeros are important. Then right-click the new key and create a DWORD entry named DeviceHackFlags. Set the value to 400 hexadecimal. Disconnect and reconnect the device. This workaround should prevent Windows switching off the troublesome device.
5. Windows 8.1 Wi-Fi Connectivity Issues
Another problem Windows 8.1 upgraders are experiencing: limited or no Wi-Fi connectivity. You can try the following step to fix this: Download and install the adapter's latest drivers. Enter "Network and Sharing Center". Click "Changed Adapter Settings". Right-click on the adapter in "Network Connections" and its "Properties". Click on the "Configure" button and click on the "Driver" tab. Choose "Update Driver", "Browse My Computer" and then "Let Me Pick...". Here there should be two drivers: the Windows 8.1 version and the new ODM drivers. Choose the ODM drivers and suddenly the 5 GHz network appeared.
Have you run into issues while upgrading to Windows 8.1? Please share how you were able to fix them!
Related Articles
comments powered by