How to Override Password on Windows 8/7/Vista/XP
There will come a time when you need to unlock password, like, you change your password to a safer and also more complicated one, but you didn't remember it the other day. Well, forgetting password is one of the worst situations which happens to any Windows users and results in their Windows system inaccessible.
Is it any possible way to override forgotten password on Windows? Luckily here are top 2 ways to override forgotten password without data loss or damage.
Learn the following two methods on how to bypass password on Windows 8/7/XP/Vista.
Steps to Override Password with Windows Password Key
Override Windows Password Software is the best windows password removal tool, which could remove, reset and change Windows user and admin password, no matter the computer is accessible or locked. Just follow the steps below to wipe out password on Windows.
Step 1: Download and Install the Program
Download, install and launch a free demo version of Windows Password Key Enterprise on an accessible computer.
Step 2: Burn Windows Password Key Enterprise to CD/DVD/USB Flash Drive
Click "Browse" to choose the existing Windows Password Key image file. The file is usually located as the default. Select "CD/DVD" and specify the CD burning drive from the pull-down list. Insert a blank CD/DVD/USB disk into the computer. Click "Burn" to start burning. After burning successfully completes, click "OK" and eject CD/DVD.
Step 3: Remove Password with Bootable CD/DVD
Insert newly created CD/DVD or USB Flash Drive and reboot your computer from CD/DVD or USB flash drive.
Select the user account you would like to remove the password, and then choose "Remove Windows password". Click "Next" to proceed.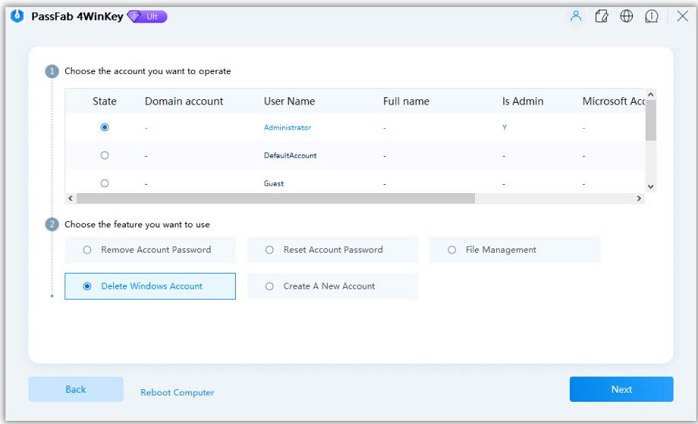 Now you have already removed the password successfully. Just click "Reboot" to restart your computer and login Windows system without any password.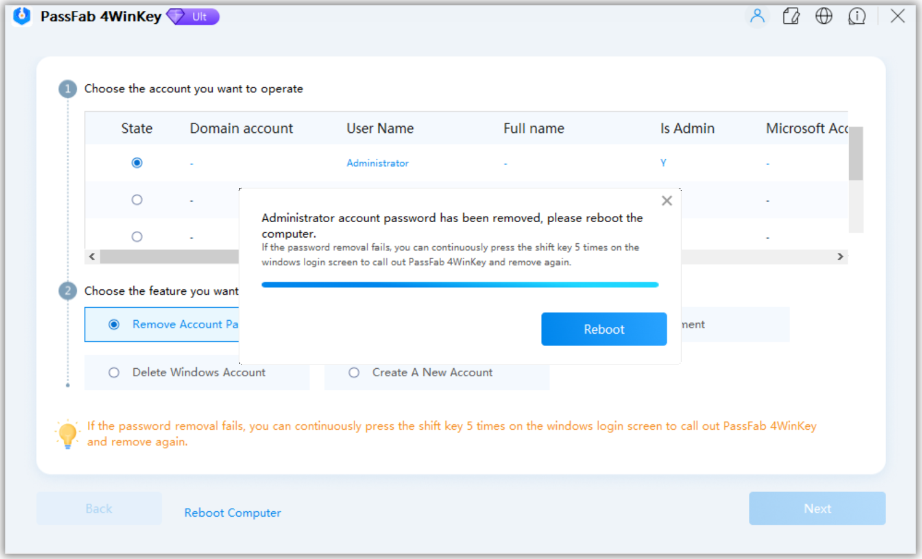 You can also reset the forgotten or lost password, which allows you to login to your system with your new password.
How to Reset Password on Windows 8 without Reset Disk
Top 5 Options to Reset Login Password in Windows 8.1
Windows Password Key must be the excellent software to delete lost or forgotten password. Please feel free to check out this program if you desire. Click to free download the trial version.
Related Articles
comments powered by