How to Reset Password on Windows 8 without Reset Disk
A forgotten Windows 8 password may mess your daily work, even life up. Probably you want to trash the computer, or perform a dreaded factory restore. Here I have to say it is unnecessary. There are many solutions to remove Windows password (Including Microsoft and Local Windows Accounts) quickly and easily. Keep on reading to find out the suitable solution.
Trick1- Get Windows 8 Password Back by Password Hint
Trick2- Recover Windows 8 Password with PIN Code
Trick3- Remove Password on Windows 8 with Tool
Trick1- Get Windows 8 Password Back by Password Hint
When you type a wrong password more than 3 times, the password hint will pop up automatically as the picture below. So before you try to another way to hack password on Windows, making a guess could offer you the best opportunity for Windows 8 password recovery without disk. In such a way, you probably can think of origin password. Now you can make bold speculation according to our reminders.
Is it your, your partner or your parents' birthday data?
Is it your, your lover or your parents' name?
Is it one of important day in life like wedding day?
Is it your smart phone access password?
Is it your old computer password you set before but you changed it later?
Trick2- Recover Windows 8 Password with PIN Code
When you forget local account password in the loin page, PIN code (4-digit code) also can be an effective and convenient way to reset password on Windows. Premise you did never create new one.
1. Click the Sign-in options. Then type in 4-digit code in the PIN box instead of Password. Then you can sign into your computer successfully.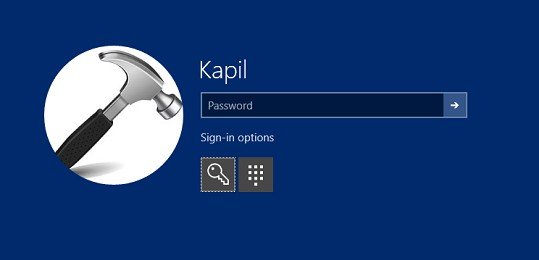 2. Press Windows+X, click Commond Prompt(Admin) from the list and click Yes to move on.

3. On the command prompt, input the new user name and new password and click Enter to reset a new password for Windows 8.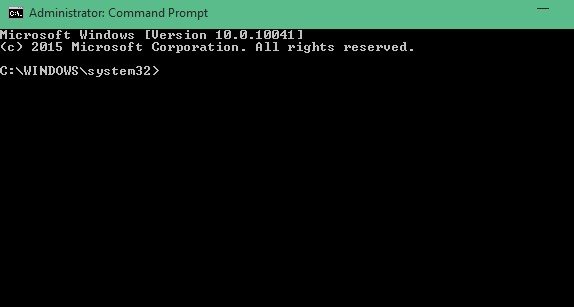 Trick3- Remove Password on Windows 8 with Tool
If the solutions above can be unworkable for you, the ultimate solution to Windows 8 password reset is turn to Windows Password Recovery – a reliable tool to crack Windows 8 login password within 2 steps. In addition, it can be applied to recover Windows 10/8/8.1 password on UEFI-based computer. Before that, you need to prepare a vacant USB for creating bootable reset disk.
Step1. Create Bootable Windows Reset Disk with USB
1. Click download button above to download and install the program in any accessible computer.
2. Insert USB into computer and run the software.
3. Tick USB Flash Drive and click Burn later. Tap Yes to make confirmation.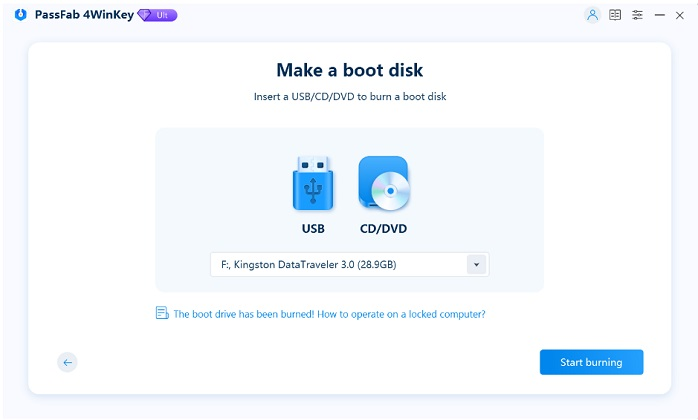 Step2. Reset Windows 8 Local/Microsoft Account Password
1. Insert created USB into your locked computer and reboot PC.
2. Press F12/ESC/F2/F8 to get into Boot Menu and select CD/DVD/USB disk from list. Hit Enter to move on.
3. Select the user account you want to reset, tick Remove Windows Password and click Next to move on.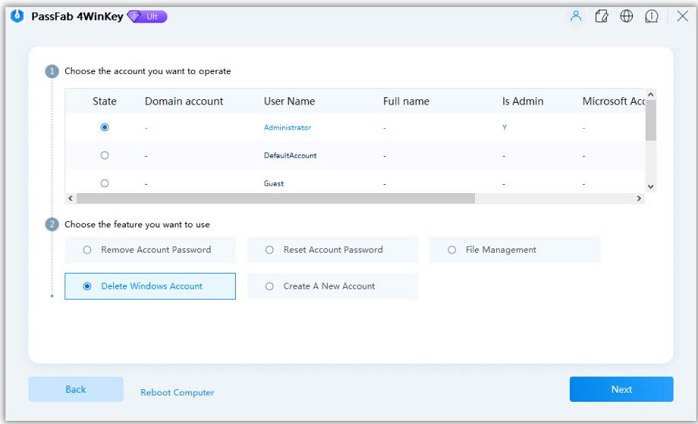 4. Then your Windows 8 password will be reset successfully after a while. Now you can log into your computer without password restriction.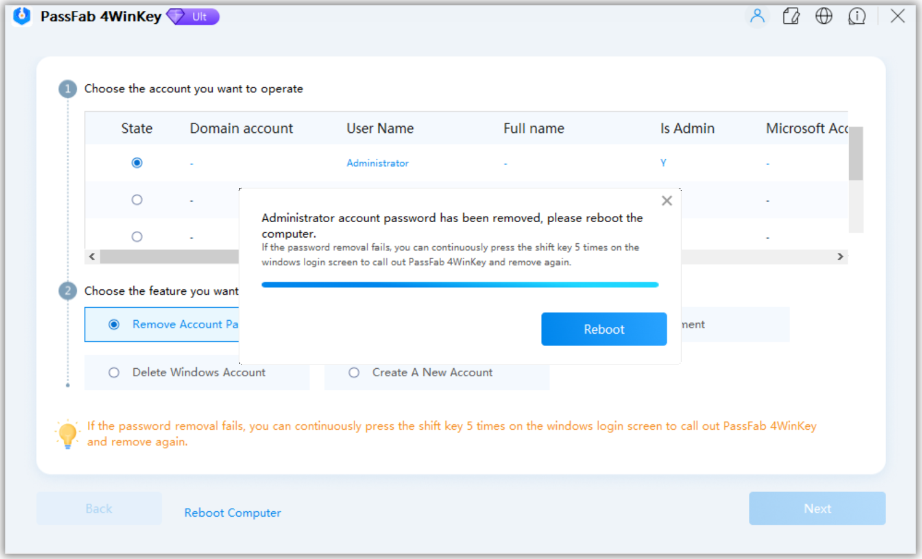 Here are 3 possible solutions to reset password on Windows 8, as well as Windows 10/8.1/7. If you have any question, please leave it under the comment section.
Related Articles
comments powered by