The Best Windows 8 Password Reset Tool Free
It will be really headache if Windows administrator password is forgotten. What's worse, you have no another admin account and password reset disk. Are you thinking desperately that there is no any idea at all to remove troublesome password? Or are you in hope of looking for Windows 8 password removal tool? If you are, Windows Password Reset Tool – a professional password reset utility for Windows, can be your best choice.
It is designed with user-friendly interface so that both freshmen and veterans to create password reset disk and recover Windows 8 forgotten password, even create new administrator account on Samsung/Dell/HP/Lenovo/Sony and so on. Now, click download button below to download and install program on your PC first. Then do as the following steps to recover Windows login password for free.
Step1. Burn Password Reset Disk with Password Removal Software
It is impossible to reset administrator password and login password on Windows 8 without disk if you totally forget it. Because reset disk need to be burned to bypass first protection to enter BIOS setup. It's easy to make it with Windows Password Key. Prepare for a blank USB driver/CD/DVD in case of unnecessary data loss.
1. Insert prepared blank USB/CD/DVD into computer.
2. Run the program, make sure the way from Choose your CD/DVD or USB Flash Drive and click Burn.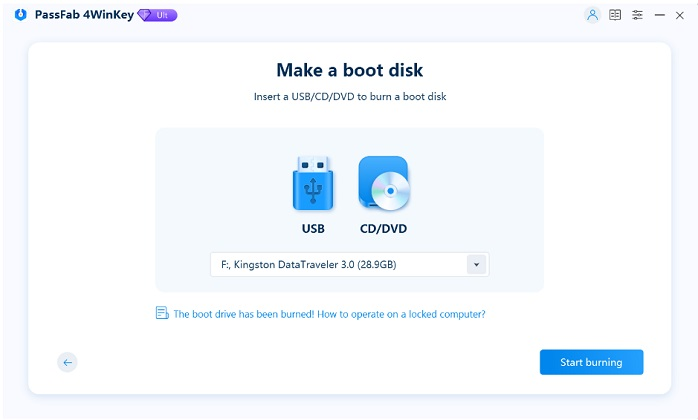 Step2. Reset Windows 8 Password with Password Reset Disk
Insert newly created CD/DVD/USB bootable disk into locked computer first and start your PC. Here you have to continuously press F2 to set BIOS. Select Hard Disk Drives from the list and then hit Enter. BIOS Settings for USB can be reference if you have difficulty on setup.
1. Select the user account which locks you out and click Remove Windows Password and Next later.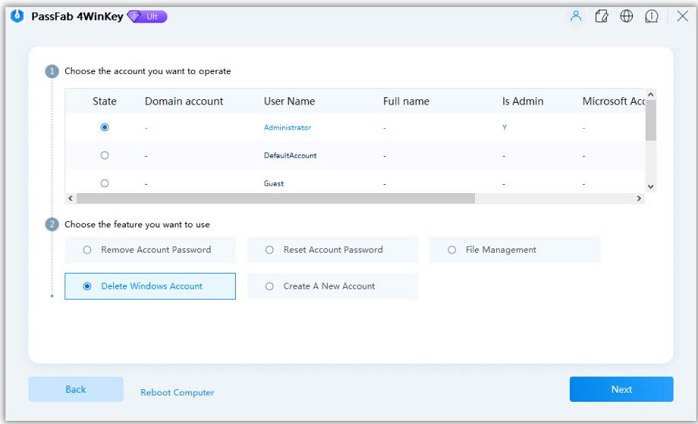 2. Later your password will be erased completely, and you can see a window as below. Then you can get into your computer without password.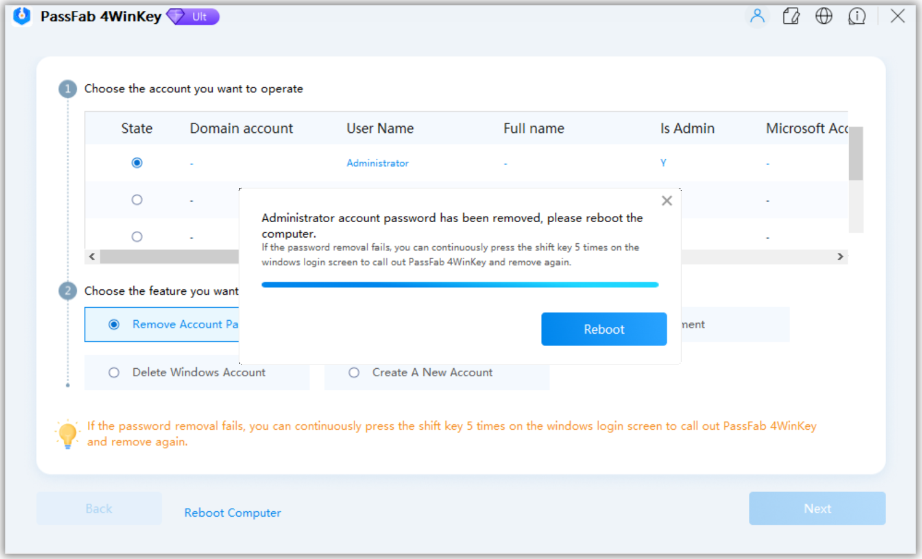 Apart from removing password on Windows 8, this powerful password reset software also can be fully applied to Windows 10/8.1/7/XP/Vista. You can take Remove Windows 10 Administrator and User Password for reference. That's why it is hailed as the best Windows password recovery tool on Windows 10/8/7. If you have any question, you are welcomed to leave it under the comment section. We are pleasured to offer you the best possible solutions.
Related Articles
comments powered by