How to Free Up RAM in Windows 10
RAM is known as random-access memory - a memory component that holds the data for your system running. With continuously use of Windows 10 system, more and more tasks will launch in background to support the running application. But sometimes you kill an application, some tasks will still running in background. Inevitably, it will take up much ram storage and has your computer got slower and slower.
Now, you need to free up RAM in Windows 10.
To get started, free download a Windows 10 RAM optimizer -Windows Care Genius. Also it can be fully compatible with Samsung, Lenovo, Dell, Sony, HP and Acer running Windows 10/8.1/8/7/XP. Then install and launch it in your computer. After that, follow instructions blow to learn how to fix Windows 10 high RAM usage.
Solution 1: Free Up RAM with System Checkup
Step 1:Click"Checkup" in the main interface of Windows Care Genius, and it will automatically scan the system useless file and traces. What's more, it will check the redundant tasks which still running in background. After the scanning completed, you can click "Fix" to repair these items and free Windows 10 RAM.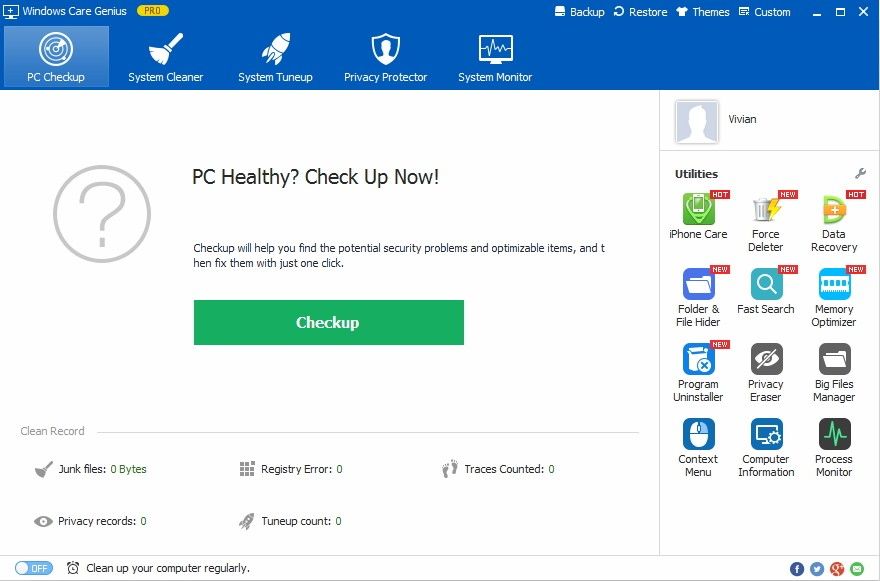 Step 2:Click on "System Monitor", you will see the detailed RAM and CPU usage rate of every process. Here you will find some useless processes disappearand close unnecessary process to increase your RAM space at any time.
Tips:The float window in right bottom of your desktop will show you the current CPU and RAM usage of your computer. You can double-click it to do a quick system RAM clean.
Solution 2: Fix Windows 10 High RAM Usage with System Tuneup
Step 1:To get more RAM space for your system, please turn to "System Tuneup" for deeply RAM clean. Here you can find more tools that will help you fix the high RAM usage.
Step 2:Scroll down in main window and check the items under "System Speedup", then you can free Windows 10 RAM and bring back a fast system.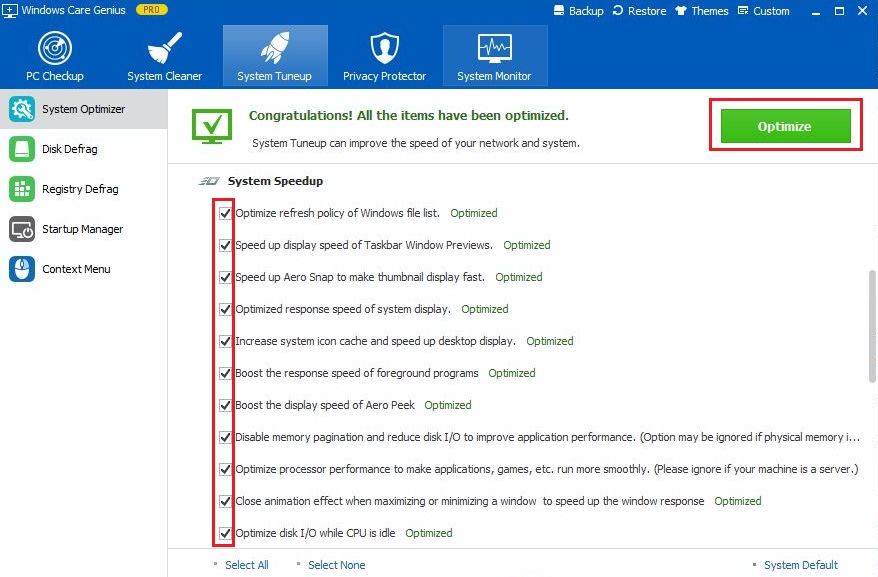 Tips:The performance of your hard disk is also an important indicator for your system performance. You can also disable disk defrag to make sure the hard disk running performance.
Step 3:Some system tasks, applications or services will launch by default when your system startup.
In"Startup Manager", you can scanning your system startup items and disable the unnecessary applications to speed up the system boot.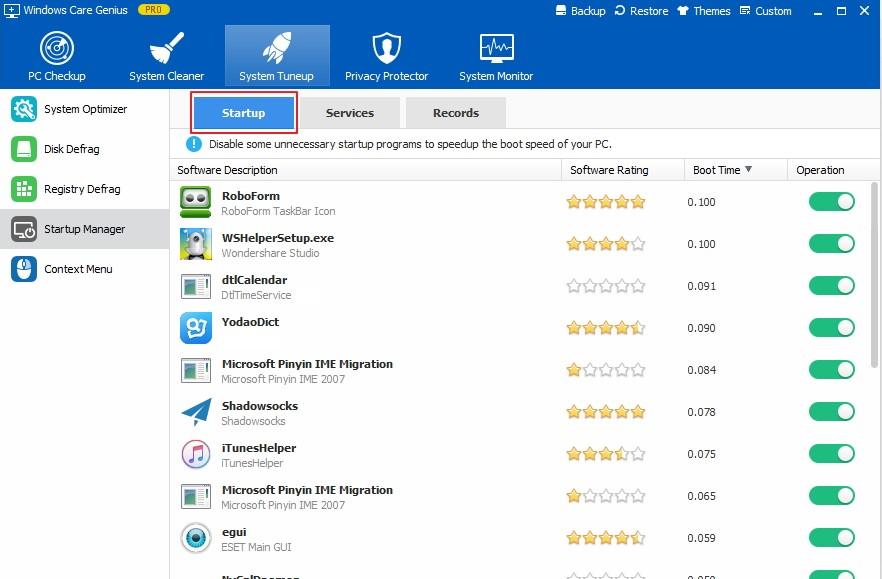 Not only can Windows Care Genius release ram on Windows 10, but also it can check up its health status, clean up junk files for optimization and manage startup programs. If you have any question, please leave it under the comment section.
Read More Win 10 Tips: Top 4 Free Windows 10 Password Recovery/Reset Tool
Related Articles
comments powered by