How to Health Check Windows 10 for Best Performance
Windows 10 system have equipped with many new functions such as Cortana, Start Menu, Action Center and etc. With the normally use of Windows 10 system, there may more and more cache file and thumbnail files which cause the system running slowly. So you need to regularly diagnose and cleanup your Windows 10 system for best performance.
With Windows Care Genius, you can easily health check the Windows 10 system for best performance. Only several clicks, all the junk files, invalid shortcuts, traces, caches, download history, cookies as well as registry entries can be detected and removed from your Windows 10 system.
To get start, download Windows Care Genius and install it into your computer. Then follow our steps to diagnose Windows 10 system for best performance.
Part 1: Regular Checkup to Fix Issues Affected Windows 10 Performance
Equipped with many kinds of cleanup tools in Windows Care Genius, you can diagnose the Windows 10 system and do a total cleanup for it.
Launch Windows Care Genius, click "Checkup" to do a quickly health check for Windows 10 system, then the program will evaluate a fraction depend on the scanning result. Now, you can click the red "Fix" button to do a quickly cleanup for your system. It will help you delete the explorer's traces, useless files and invalid registry entries.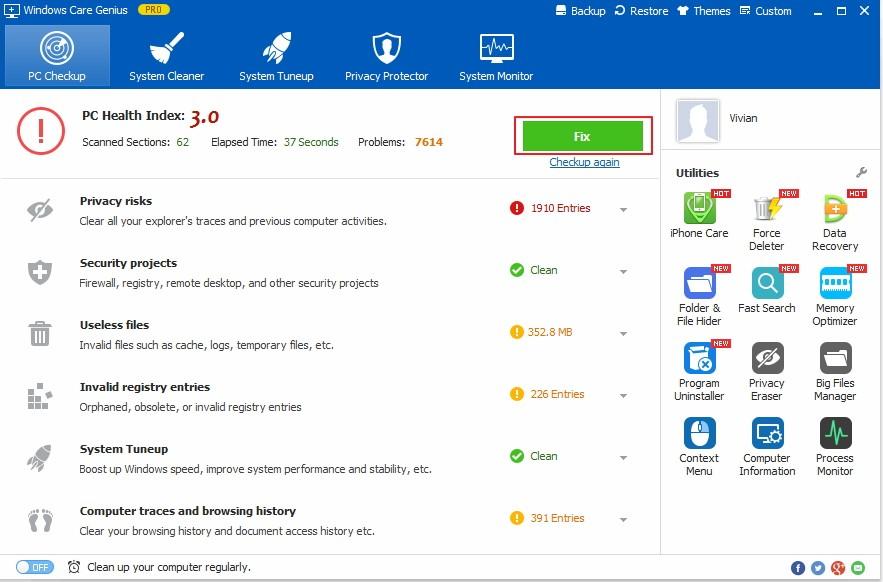 If you need to do a deeply checkup for Windows 10, please choose "System Cleaner" tab and you will see 5 type of cleaner. Try all of them one by one; you will be able to delete the useless registry records, privacy information and other useless files in Windows 10.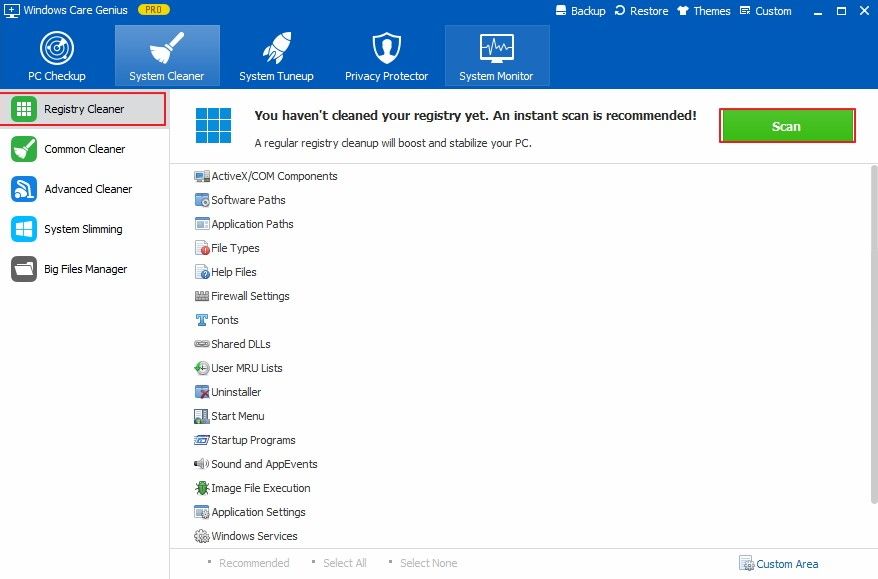 We suggest that you can regularly checkup your Windows 10 system, it will help you speedup the system running and release more disk space.
Part 2: Tuneup Windows 10 System for Best Performance
With System Tuneup, you can use 5 type of tool to diagnose the Windows 10 system. Click on "System Tuneup", choose the "System Optimize" in left panel, depend on your needs, you can choose the items to speed up the system startup, shutdown and running speed. With disk and registry defrag, you can also speed up the Windows 10 system running and data read & write.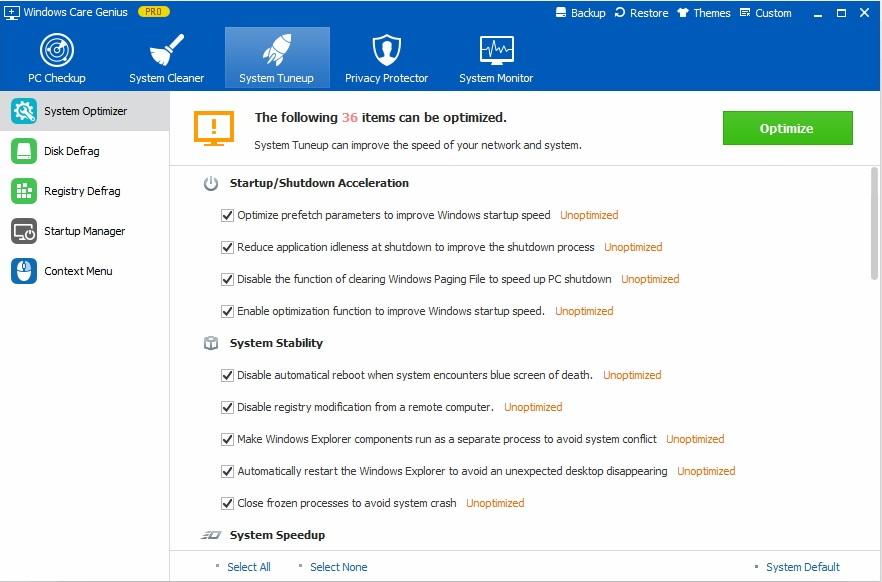 Tips: Double-click the tray window in bottom right corner; Windows Care Genius will directly help you close the applications running in background and bring you a faster system.
With other wonderful functions of Windows Care Genius, such as system backup and restore, hardware manage and system monitor, it's really a one-stop solutions for Windows 10 system health check and tuneup.
Read More: Best Way to Speed up A Slow Windows 10 PC
Related Articles
comments powered by