Top 3 Free PC Unlocker Tools to Unlock Windows Login Password in Windows 10/8.1/8/7/XP/Vista
When You Need PC Unlocker Software?
Forgot or lost your Windows admin or other user login password
Windows account is locked out or disabled
Windows administrator password has expired
Somebody else changed your password without your knowing
Windows password unocker tools are used to reset, or unlock forgotten administrator or other user passwords on Windows operating systems. Here I list the top recommended 3 free PC unlocker programs.
Top 1. Windows Password Key
Windows Password Key is the top 1 recommended PC unlocker software which is trustworthy by many users. It can instantly unlock your system if you have forgotten Windows password including Microsoft account password, admin password, and other user passwords. Here are the easy 4 steps to recover, reset, or remove Windows password.
Step 1. Download Windows Password Key and install it to another PC available.

Free Download

Buy Now($39.95)

Step 2. Burn a bootable CD/DVD or USB flash drive.
Step 3. Boot your locked Windows computer from the crated CD/DVD or USB flash drive.
Step 4. When you enter the system, you can reset the lost password for your PC.
Top 2. Ophcrack
Ophcrack is another reliable free PC unlocker software. With a simple and intuitive interface, it is easy enough for a first time Windows password cracker with a basic knowledge of Windows.
Fast guide to unlock PC with Ophcrack
1. Visit the site and download the .iso image.
2. Burn the IOS image to a CD or flash drive.
3. Boot the locked Windows from the disc.
4. The Ophcrack program starts, locates the Windows accounts and recover the passwords.
Ophcrack is no doubt a great PC unlocker free of charge; unfortunately, it does not support to unlock Windows 10 password. It is also not available to unlock password up to 10 characters.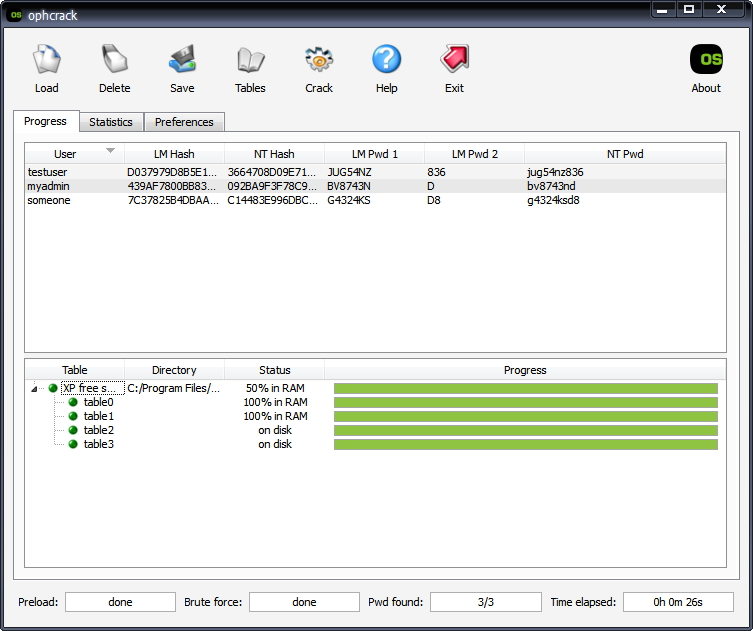 Top 3. PC Login Now
The PC Login Now is a fast and free Windows password unlocking tool. Unlike the previous Windows password recovery programs, PC Login Now does not recover your password, instead, it deletes (erases) your password. To use the PC Login Now, here are the steps:
1. Download PC Login Now and run the program to extract the ISO image.
2. Burn the ISO file to a CD.
3. Boot your locked PC from the created CD.
4. Proceeds to remove the password for your Windows account.
The downside of PC Login Now is that it does not support Windows 10.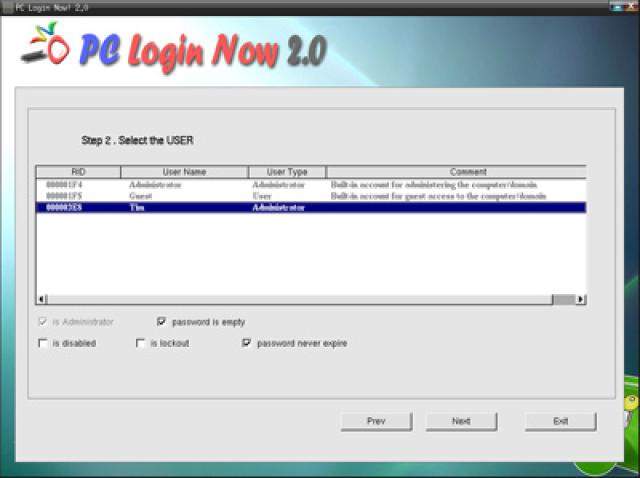 These are the best PC password recovery and unlocker tools for unlocking a Windows password, among which Windows Password Key is the most powerful as it can remove/reset/recover any accounts in any Windows.
Related Articles
comments powered by