How to Disable the Sticky and Filter Keys in Windows
Sticky keys is an accessibility feature of some graphic users interfaces to assist users who have physical disabilities. However, for most of us, this feature has little help. Instead, the Sticky keys or Filter keys can be annoyance for those who use the Shift key heavily, such as gamers. You can disable the Sticky and Filter keys in Windows 10/8.1/8/7 with just a few steps.
Steps to Turn Off Sticky Keys on Windows 10/8.1/8/7
If the Sticky Keys dialog box is still on the screen, you can click the link "Go to the Ease of Access Center to disable the keyboard shortcut" to go to the Ease of Access center and uncheck the option "Turn on Sticky Keys when SHIFT is pressed five times".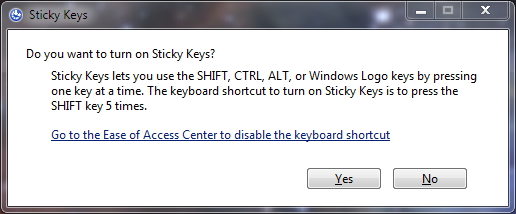 If you did not click the link in the Sticky Keys popup window, please open control Panel on your computer, and find Ease of Access entry.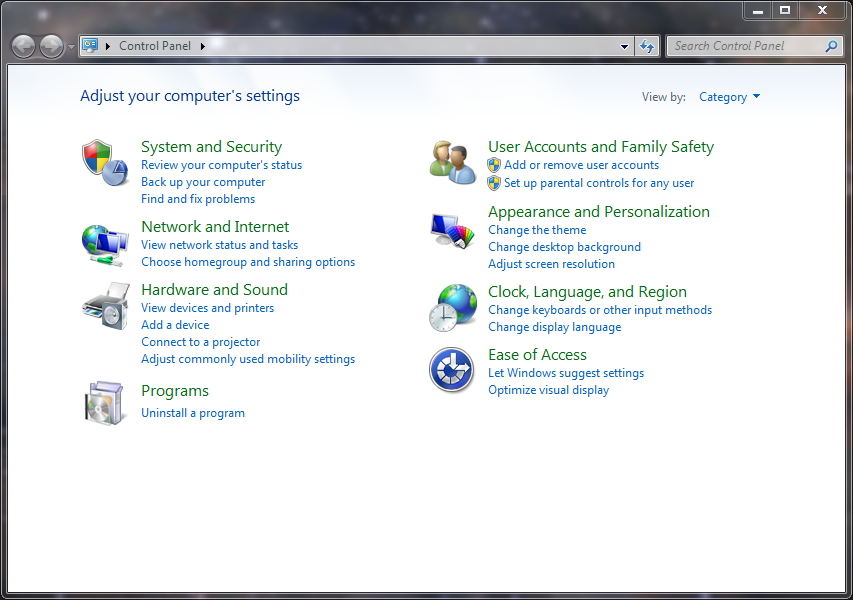 In the next window, tap "Change how your mouse works".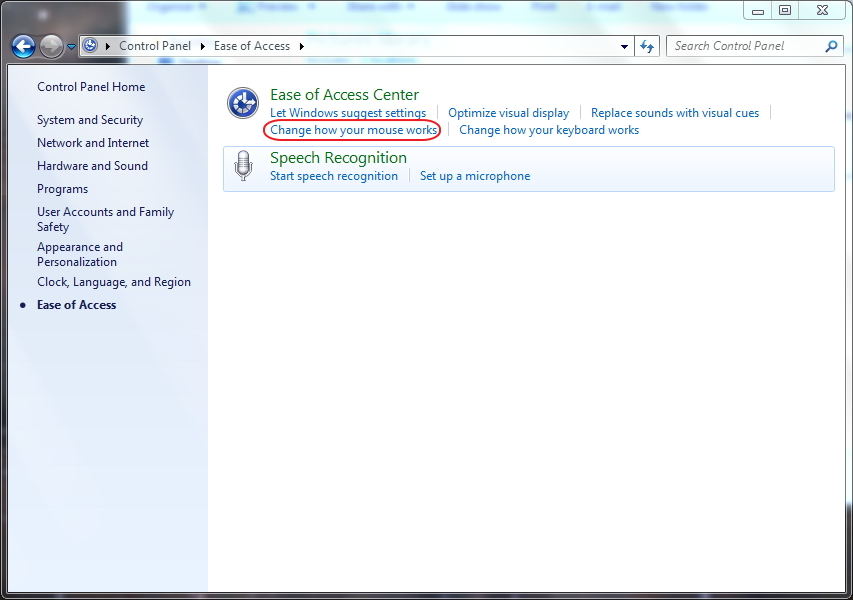 In the "Make it easier to type" section, most of the items should be unchecked. Nevertheless, this will not prevent Windows from asking if you happen to trigger the correct keyboard keys. So, if you want to permanently make the sticky keys turn off, you need to do more. Click the Set up Sticky Keys link to open the configuration screen.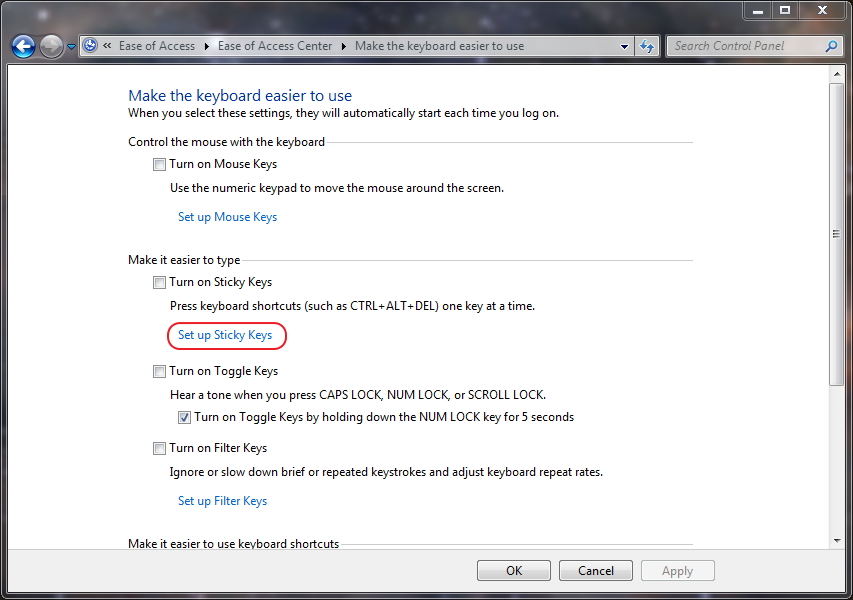 In the setup screen, uncheck the option "Turn on Sticky Keys when SHIFT is pressed five times". Click OK to confirm. You will not be asked to turn on Sticky Keys any more.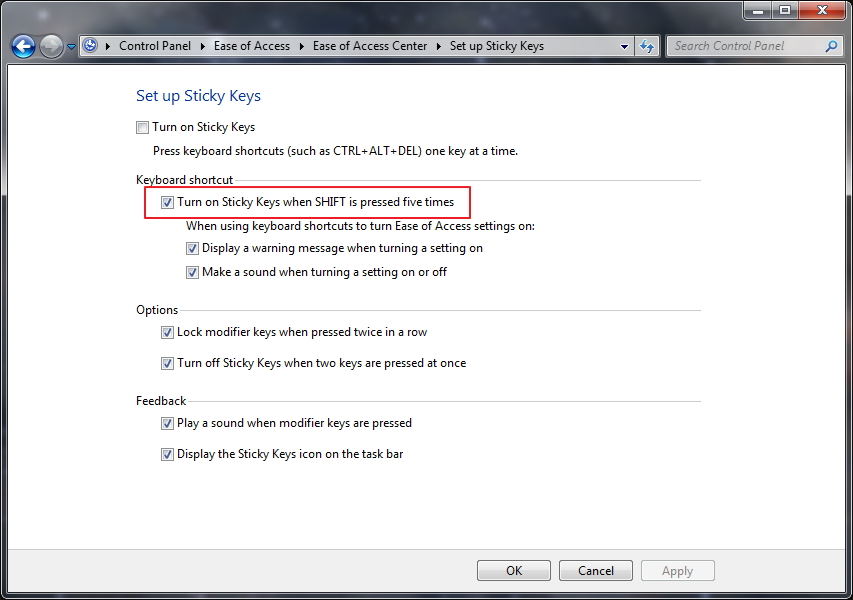 How to Turn Off Filter Keys on Windows
Turning off Filter keys are as easy as disabling Sticky keys. Navigate to Ease of Access Center > Make the keyboard easier to use > Set up Filter Keys.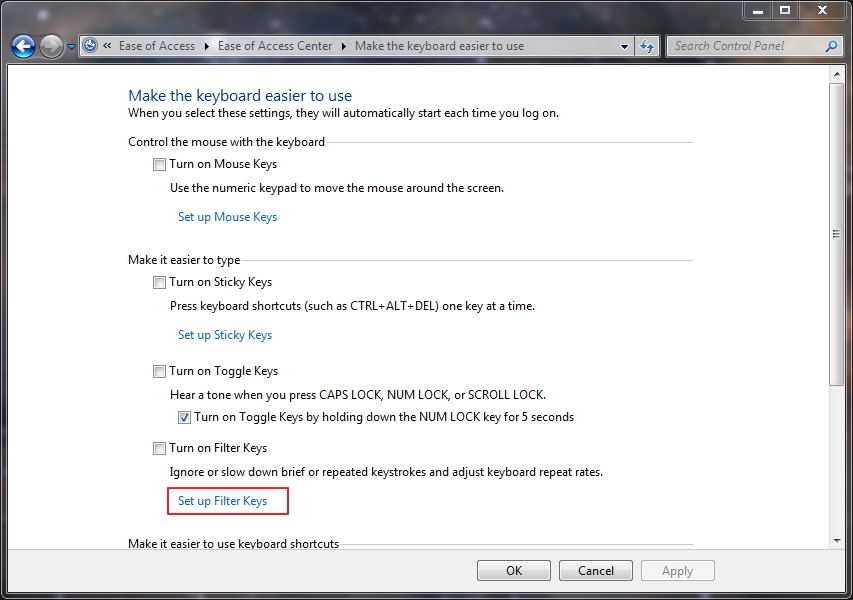 Uncheck the box of "Turn on Filter Keys when right SHIFT is pressed for 8 seconds".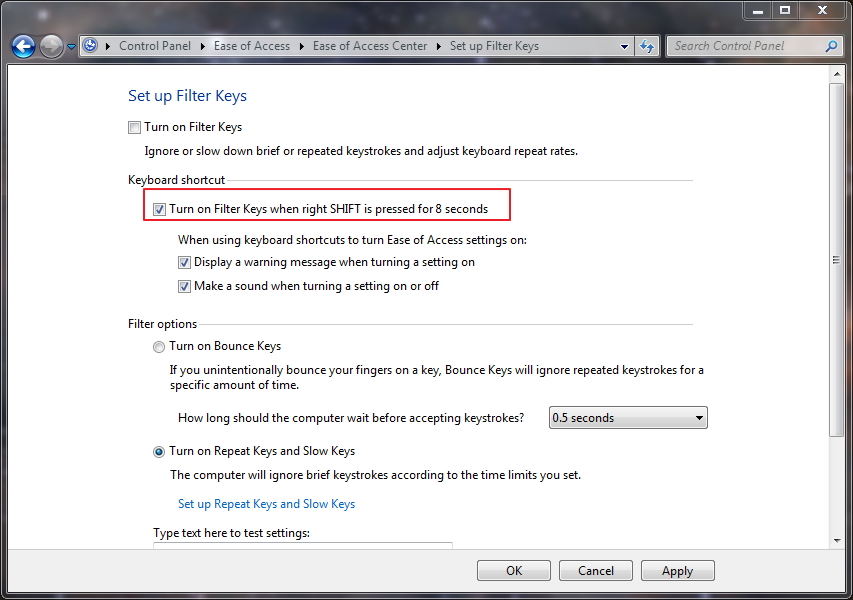 The Bottom Line
It is not difficult to turn on and turn off Sticky keys and Filter keys in Windows. In the future when you need this feature, you can enable the Sticky/Filter keys by checking the box in set up window.
At the end of this article, I will introduce a Windows Password Key utility that you may want to take a glance at. Most of us set a login password for our Windows; it can be disastrous if you forgot the password someday. This Windows password key finder can create a password reset disc and remove/reset your Windows password to avoid system reinstallation. Actually it is free of charge to create a password reset CD/DVD/USB drive.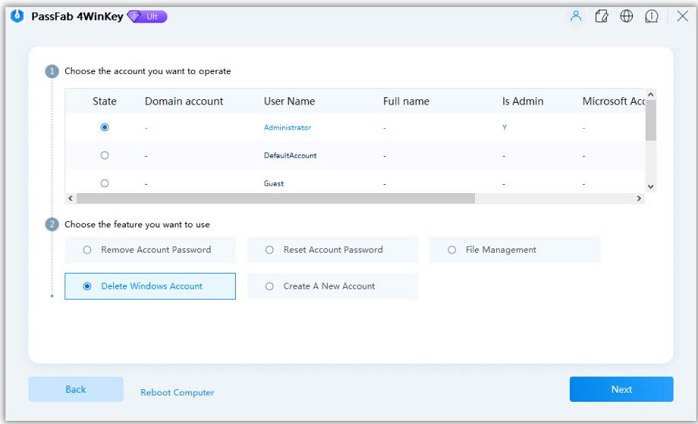 Related Articles
comments powered by