Direct Link to Download Falconfour's Ultimate Boot CD 4.61
When your computer is acting up, such as won't boot, boot with blue screen/black screen, or when you're locked out of your account, one of the best ways to diagnose and examine PC problems is to use a bootable disk. FalconFour's Ultimate Boot CD (Also called F4UBCD) is one of well-known PC rescue tools.
Many modifications to MiniXP in latest FalconFour's Ultimate Boot CD 4.61: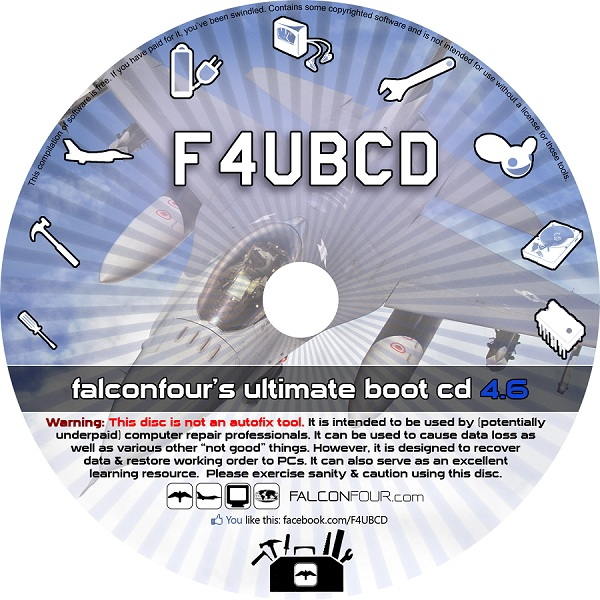 AHCI/RAID support;
Firefox update with Flash support;
Memtest86 instead of Memtest86+;
Streamlined boot menu configuration;
Made USB setup easier with BootICE;
ImageX front and center on the desktop now, as well as some additional new icons;
Vastly improved MiniXP startup process;
PDF, Word, Excel file viewing support.
Many others….
So, what is FalconFour 4.61 download?
Falconfour's Ultimate Boot CD Download
To download Falcon 4 Boot CD, you can get it from http://falconfour.wordpress.com/tag/f4ubcd/. It is downloaded in 7Zip format and you need to extract f4ubcd 4.6 ISO file. You'll need to install a CD creator to burn the ISO to your CD. If you'd rather make a bootable USB flash drive, you can use programs like Rufus.
Once the boot disk is prepared, insert it to your computer and set it boot from the CD or USB flash drive. Dozens of tools are available when you boot up F4UBCD. You can copy data from the broken machine over the network, troubleshoot computer issues, recover windows password, etc.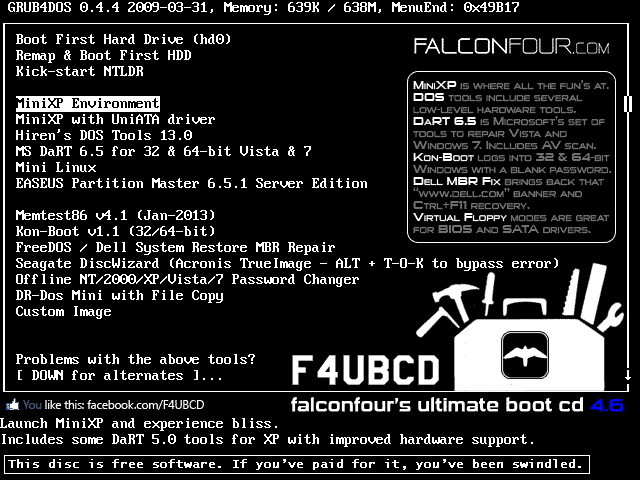 FalconFour's Ultimate Boot CD Alternative and Similar Software?
FalconFour has not been maintained and updated since 2013, some of the features in F4UBCD do not work on latest Windows 10/8.1 or some desktops and laptops. Windows Password Key is a FalconFour's Ultimate Boot Cd alternative in recovering and resetting forgot Windows admin and other user account password.
When you download Windows password recovery tool to a workable computer, you have the built-in ISO file downloaded. Select the ISO file and prepare a CD/DVD or USB flash drive, click Burn to start creating a bootable CD/DVD or USB flash drive.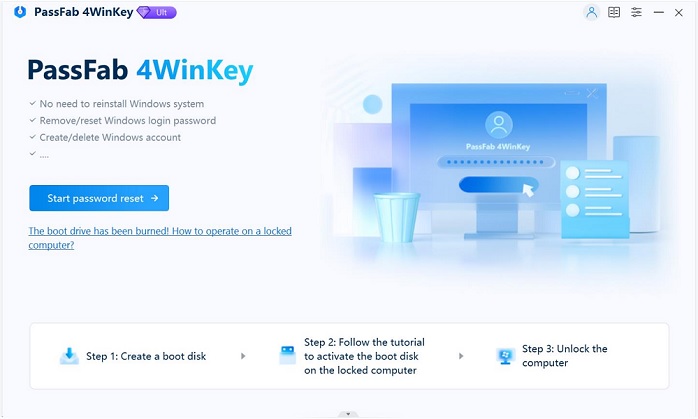 Insert the boot disk to password locked PC. You need to set up the PC to boot from the boot disk. You might need to press ESC, DEL, or F2 to enter BIOS and set the CD/DVD or USB drive as the first boot option.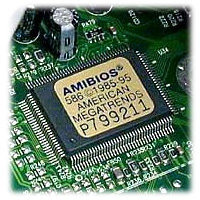 All user accounts in your PC are displayed, and you can choose the account that you want to reset password for and press "Enter".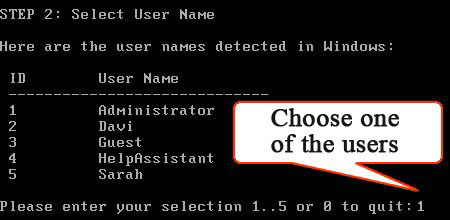 Next, please type "y" to confirm you choice and start resetting password for the locked account. After this, please eject the boot disk and restart your PC. You can now log in your computer without any password.

In this article, we share the FalconFour download for Windows 10/8/7 and also a useful Windows password reset tool to remove login password on Windows 10/8/7 when you lost or forgot it.
Related Articles
comments powered by