SystemRescueCd Installer for Windows 10/8.1/8/7 Free Download
There are many options to rescue Windows system when the computer won't boot anymore. Boot from safe mode or restore Windows to a previous state are both quick solutions, but data loss will be caused in the same time. With SystemRescueCd, a bootable CD-ROM for repairing your system and rescuing data, any system crash will never be a problem.
SystemRescueCd is a multi-functional tool, it helps to reboot crashed Windows from a bootable CD drive, recover lost data from hard disk, back up data from a stuck computer and reset Windows password. Free download SystemRescueCd installer for Windows 7/8/8.1/10 and follow this article to see how it works.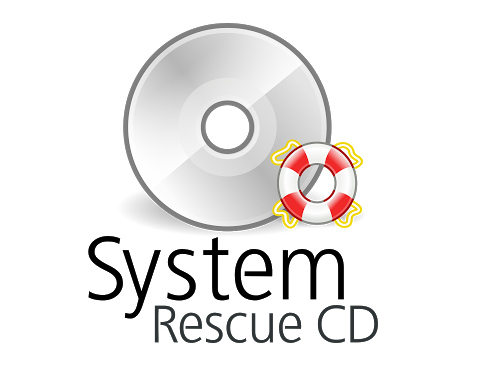 Part 1: Key Features And Functions of System Rescue CD
Part 2: How to Download and Use SystemRescueCd for Windows
Part 3: System Rescue CD alternative to Reset Windows Password
Part 1: Key Features And Functions of System Rescue CD
Repair and manage computer system and data after a system crash
Create and modify the partition of disks to facilitate the management task on computer
Support most file system, including ext2/ext3/ext4, reiserfs, btrfs, xfs, jfs, vfat, ntfs, iso9660
Provide many practical tools (parted、partimage、fstools) and basic software (editor, file manager, internet tools)
Easy to use. Users just need to follow the instructions from the CD and they will finish the process easily
Part 2: How to Download and Use SystemRescueCd for Windows
Click here to download System Rescue CD 5.0.0 install package to a workable computer.
Insert a DVD disk and burn the SystemRescueCd ISO image. Running the common below to add your own files.
growisofs -M /dev/hdd -J -R /home/user/mydvd-data-files/
Press F2/F3/F4/F5/F6 and read advanced boot instructions.

Press Enter to boot with the default options and you'll see 4 main boot images on the main interface: rescue32, rescue64, altker32, altker64. You can also press Tab to add additional options, follow the automatic instructions to boot your computer.
Part 3: System Rescue CD Alternative to Reset Windows Password
SystemRescueCd password recovery option is one of the most popular functions. However, some users complained that the software hangs and freezes when trying to recover Windows password. If you are unluckily encounter this issue, free to try Windows Password Key, an effective tool to crack the old password and reset a new one.
Free Download
Insert a CD/DVD/USB flash drive on an available computer, and click "Burn" to burn the password reset disk.

Insert the disc to the crashed computer. Set BIOS to boot this computer from CD/DVD/USB. It will reboot automatically after you finish settings.

After rebooting, follow the wizard to reset lost or forgotten Windows password.
We've shown you how to use SystemRescueCd to boot up computer and an alternative way to recover Windows password. If you still have any questions, don't hesitate to leave us a message.
Free Download
Buy Now($39.95)
Related Articles
comments powered by