How to Reset Password with Hiren's Boot CD on Windows 10/8.1/8/7
Hiren's Boot CD (also known as HBCD) is an all-in-one bootable CD including a lot of diagnostic programs you can make use of in a variety of situations like partitioning tools, system performance benchmarks, disk cloning, MBR/BIOS tools, password recovery. If you lost or forgot your login or admin password? You can find your password back with it. Just read this article to get a full knowledge how to reset forgotten admin and user password on Windows 10/8.1/8/7.
Part 1. Steps to Reset Password with Hiren's Boot CD
To reset your password with Hiren's boot CD recovery on windows, you just need to Boot your computer and follow the steps below for resetting your password:
Step 1: Go to the website hirensbootcd.org and click the Download link. Scroll down the page and download the compressed file Hirens.BootCD.15.2.zip. The file extracts into a folder and within that folder you will find the bootable .iso image file: Hiren's.BootCD.15.2.iso.
Step 2: Burn the ISO image to your CD using your favourite burner. Power on your computer and make the CD-ROM to boot first.
Step 3: Once the computer has started from the CD, you will get to Hiren Boot CD startup page with many utilities. With Up & Down keys, select Offline 'NT/2000/XP/Vista/7 Password Changer' and press Enter. Then Wait for "Offline NT Password & Registry Editor" to load.
Step 4: Next you'll see the Linux kernel boot options. Just press Enter. Then you need to select the partition that contains the Windows installation that you want to delete a password from.
Step 5: Press Enter to accept the default Windows Registry path. Choose the default choice "[1] – Password reset [sam system security]" and press Enter.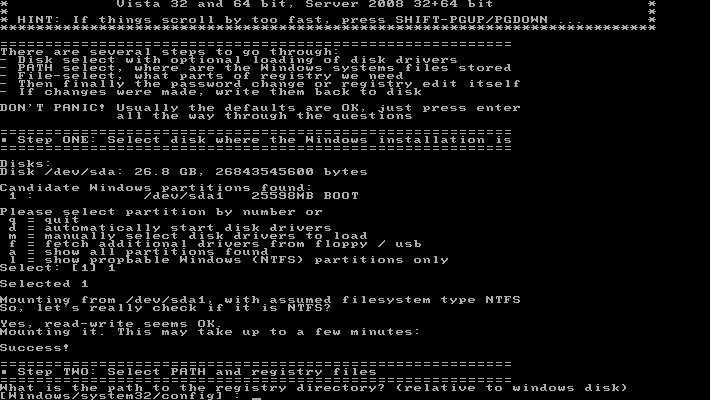 Step 6: Now the chntpw utility needs to know exactly what you want to do. Choose the default choice "[1] – Edit user data and passwords" and press Enter.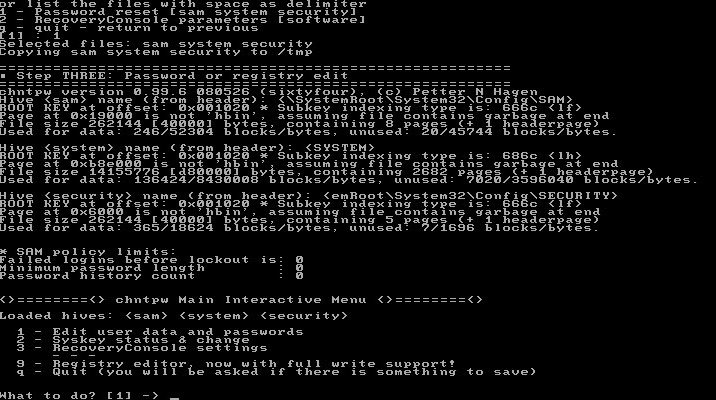 Step 7: Type 1 for "Clear (blank) user password" and then press Enter. Type ! to quit editing user and then press Enter.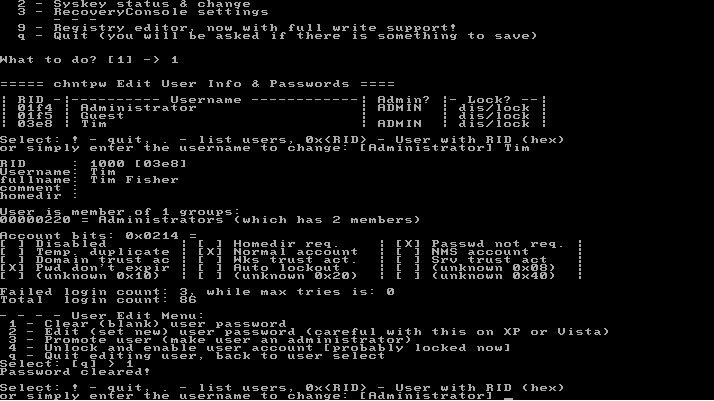 Step 8: Type q and press Enter to quit the Offline NT Password & Registry Editor registry editing tool. Then enter the password changes to disk and enter y for yes and press Enter.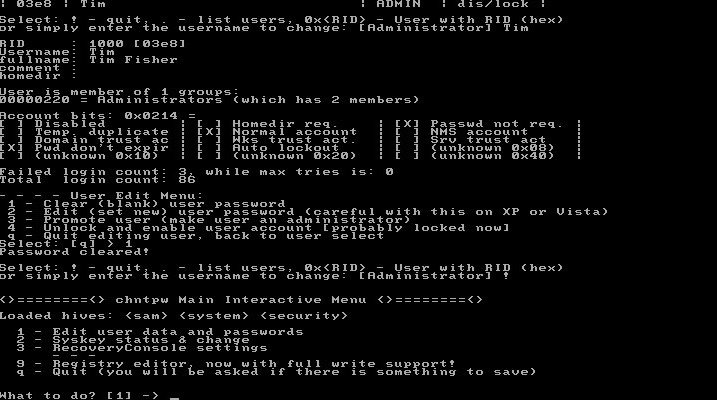 Step 9: Remove the Hiren's Boot CD and press Ctrl + Alt + Delete to reboot your computer.
After rebooting you will be able to log in to Windows without entering a password.
Part 2. Hiren's Boot CD Won't Boot/Load? Try Windows Password Key to Reset Password Easily
Unfortunately, Hiren's Boot CD hasn't updated for a long time. If you are a Windows 10/8.1/8 users, then it might be incompatible with your operating system, but you can take use of the Windows Password Key, which can help you create your own password reset CD/DVD or USB flash drive pro and access your PC freely!
Free Download
Buy Now($39.95)
Step 1: Download and install Windows Password Key on an accessible PC. Insert a blank CD/DVD/USB flash drive into your PC, launch the software and click on the Burn button to create a password reset disk.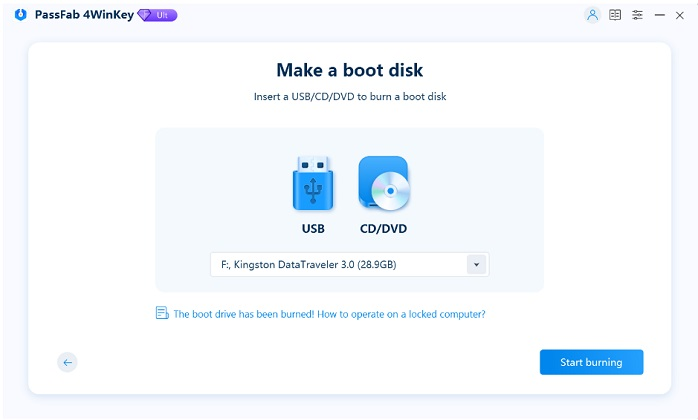 Step 2: Boot your locked PC from the newly-created password reset disk. When the software has loaded, select your installation of Windows from the options available on your screen. Then, click on the Next button.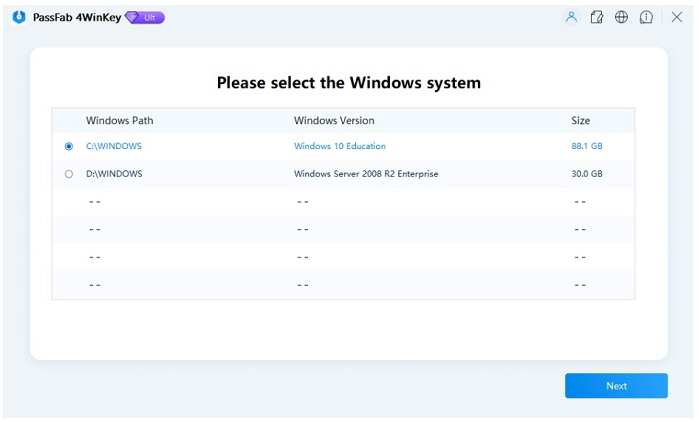 Step 4: Choose your user account from the accounts shown in the list. Check the option that says Change Windows Password and click on the Next to reset the password.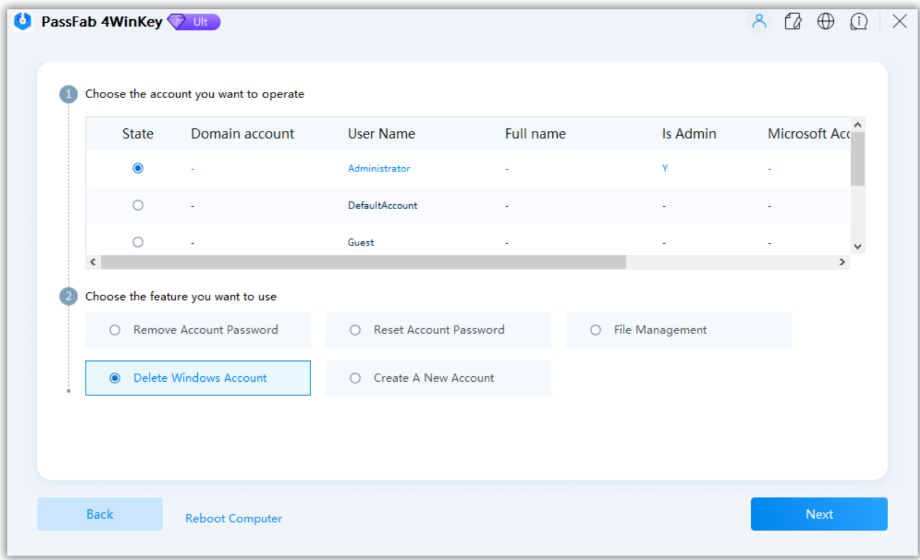 Done! That's all about how to reset Windows password with Hiren's Boot CD. If Hiren's Boot CD won't boot/load on you PC, try the powerful yet professinal Windows Password Key instead. Differ from Hiren's Boot CD, it supports all Windows OS and USB. You can't miss it!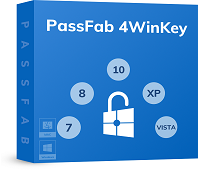 Reset/Remove Windows admin and other user password for local/domain account.
Create a new local/domain admin account to unlock your computer.
Change your Microsoft account password offline.
Fully support Windows 10/8.1/8/7/Vista/XP, Windows Server 2012 (R2)/2008 (R2)/2003 (R2).
Free Download
Related Articles
comments powered by