3 Ways to Solve Ophcrack Doesn't Boot from USB on Windows 10/8/7
Ophcrack is a free Windows password unlocker by cracking LM and NTLM hashes using rainbow tables. To use it, you need to download the Ophcrack LiveCD ISO file and burn it to a Disc or USB drive then boot password-protected PC from the reset disk.
However, problems also follow. Some users post that Ophcrack will not boot from USB as expected, so here are 3 solutions towards how to fix Ophcrack Live CD won't boot on your computer.
Way 1: Make Sure the Version of Ophcrack LiveCD Downloaded Is Correct
There are two version of Ophcrack: Ophcrack XP LiveCD which should be used to crack LM hashes and Ophcrack Vista LiveCD for NT hashes. If you have mistaken the two, it's possible that you cannot boot Ophcrack Live CD.
Make sure you use Ophcrack XP LiveCD for Windows XP, Windows 2000 Server, Windows 2003 Server and Ophcrack Vista XP for Windows Vista, Windows 2008 Server and any other system where LM lash has been explicitly disabled, otherwise Ophcrack Live CD doesn't work the way you want.
Way 2: Check Boot Order Is Correctly Set in BIOS
If there is nothing wrong with the downloaded version while Ophcrack USB won't boot normally, the next step is to see whether your computer is set to boot from USB flash drive in the BIOS. To do this,
1. Restart your computer and press appropriate key when BIOS Setup Message appears. Commonly it's F12, F2, Esc, Del or other. You can see the prompt under the screen suggesting press which key to enter Setup.
2. Use the narrow key to switch to Boot and go down for Boot Device Priority. Press Enter the view the boot order. If the 1st boot device is not set to the Ophcrack CD/USB, change it.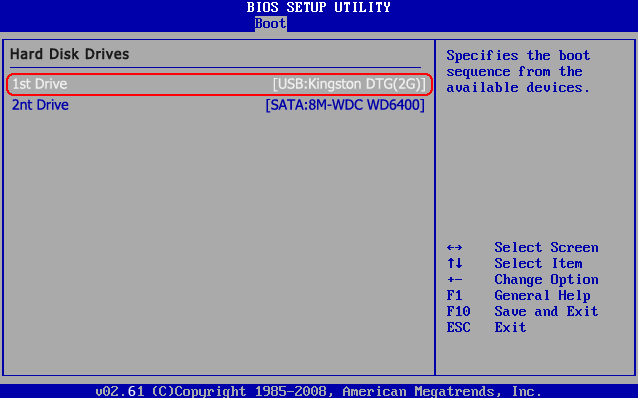 After that exit Setup and save the changes. Reboot the machine and you will get rid of Ophcrack Live CD not booting issues.
Way 3: Use Ophcrack Alternative to Recover Windows Password
Should above methods fail to fix the problem that Ophcrack will not boot on your computer, try to use other password recovery tool instead as Ophcrack is not the only way to get back forgotten password. As one of the best password cracker software, Windows Password Key is definitely worth trying.
It allows you to reset or remove any Windows related password including the Administrator user password, local user password, Microsoft live password, Active Directory password and more. Here I will show you how to use this Ophcrack alternative in Windows 7/8/10.
Free Download
1. Download Windows Password Key on another accessible computer and insert a CD/DVD/USB drive to create bootable reset disk.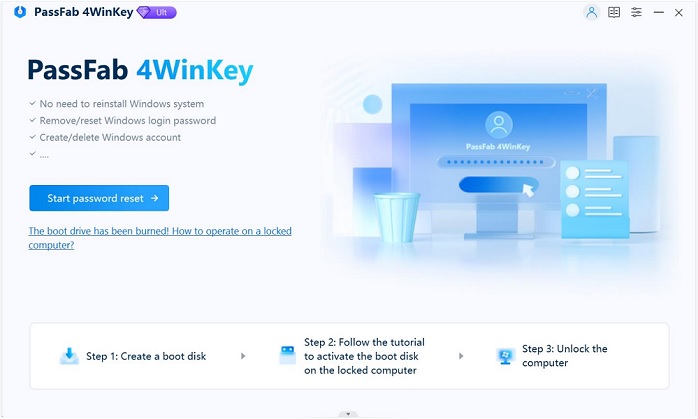 2. Eject the removable device after burning ISO files finishes and switch to your password-locked computer. Boot PC from the drive.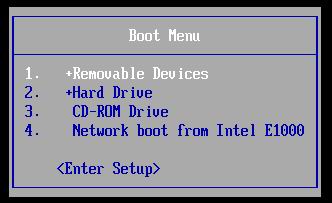 3. You will enter Windows password recovery after that. Choose the Windows OS and your user name. Feel free to decide whether to remove or to change the password for login.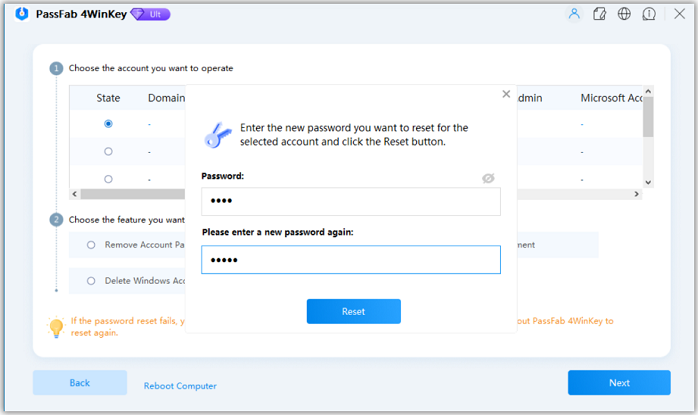 The whole process takes less than 10 minutes and you will regain access to your computer. That's why I prefer Windows Password Key so much. When Ophcrack doesn't work on Windows 7/8/10 PC, try this one instead.
That's all for workable solutions of Ophcrack Live CD boot error.
Free Download
Buy Now($19.95)
Related Articles
comments powered by