How to Troubleshoot Unbootable PCs with ERD Commanders
What causes unbootable PC?
Every time you install new software like applications, games even Windows updates on your computer. Those data are made to the system files and registry. Surely these changes are not 100 % successful and can cause problems. Sometimes an unstable software or bête version can make your system misbehave and cause stability issues after installation. Of course it can make your computer unbootable as well.
What is the ERD?
ERD refers to Emergency Repair Disk, a specially formatted disk that creates backups of important system files and settings. It is used to troubleshoot and repair problems in Microsoft Windows system. ERD provides only the ability to restore the system to a bootable state.
How to Troubleshoot Unbootable PCs with ERD Commander?
Before you start operations, you need to download and install the MSDaRT, some users may be more familiar with other name, ERD Commander. MSDaRT provides a set of tool to troubleshoot various problems with Windows-based computers. The program only can be downloaded from Microsoft themselves. Microsoft offers various versions. Here we take version 6.5 of DaRT for example, which fully supports Windows 7 and is available in both x64 and x86 versions.
Step1. Insert MDOP 2009 R2 CD (DaRT is part of the MDOP 2009 R2) into your CD-ROM drive. Then the splash screen is displayed like the follow picture.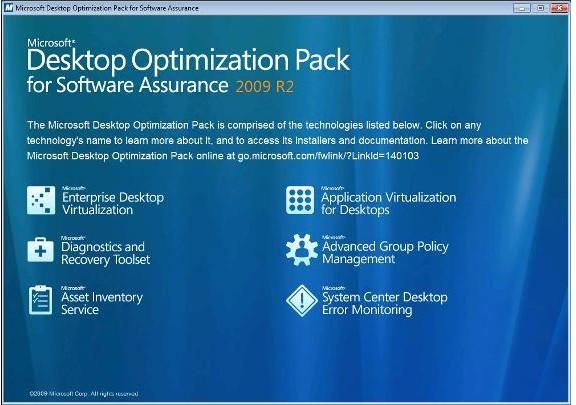 Step2. Click on the Microsoft Diagnostic and Recovery Toolset and install the version of DaRT you want to use. Then click Next to finish installation.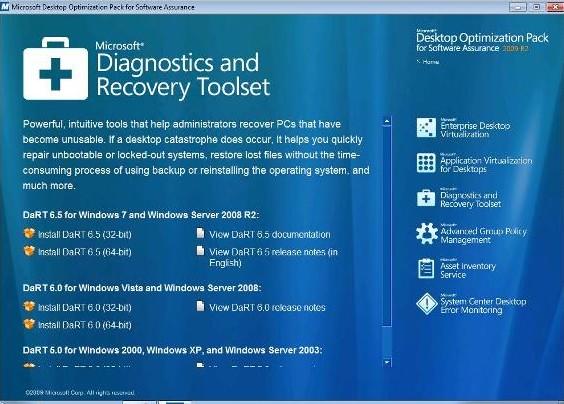 Step3. Pull out the bootable DaRT CD you created before and insert your DaRT CD into the CD-ROM drive of the computer and turn on the computer.
Step4. Click Yes if you have a DHCP server on the netword. If not, click No and then use the TCP/IP Config utility of DaRT to manually assign an IP address to the computer.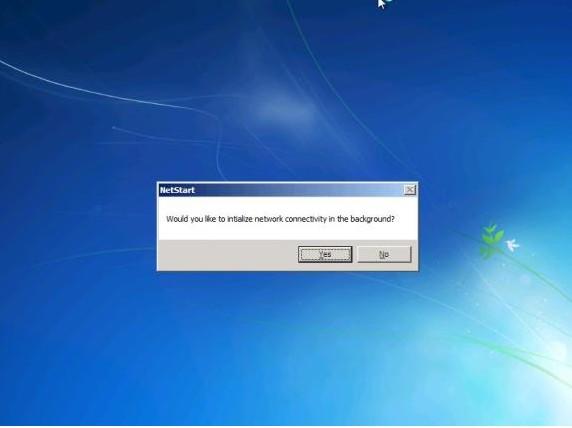 Step5. In this page, you'd better click Yes unless you think you need to mess around with the hidden System Partition to try and fix.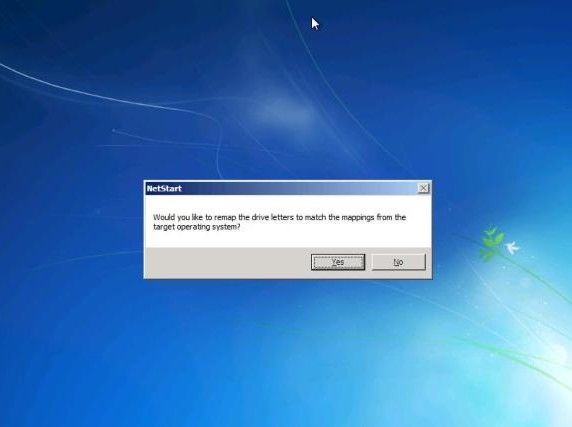 Step6. You will see a window that asks you to select what keyboard layout you want to use. After finish setting, click Next to search the computer's hard drive automatically.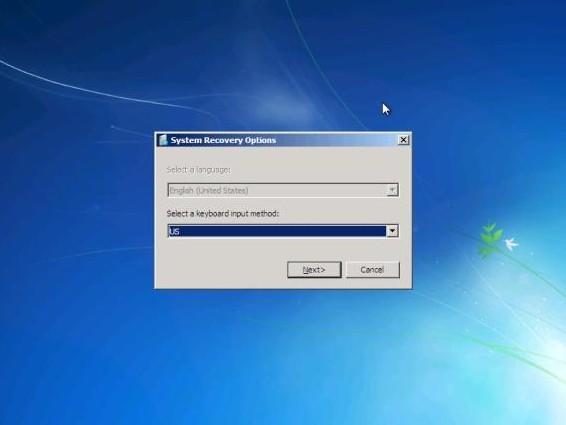 Step7. A list of Windows installations on the computer will be displayed. Commonly there is only one installation of Windows should be selected unless you have a multibootable system.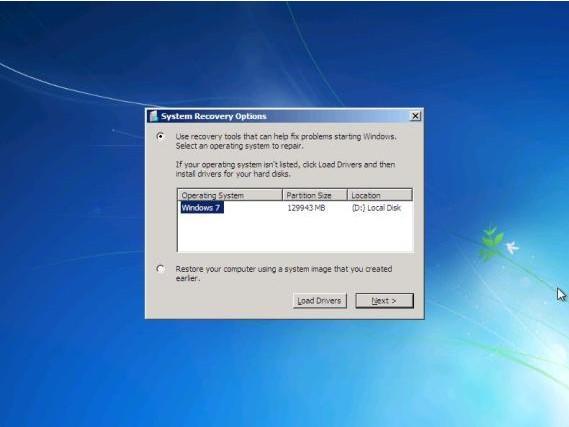 Step8. Here you will see six recovery options listed at the bottom. Choose Microsoft Diagnostic and Recovery Toolset to get into DaRT.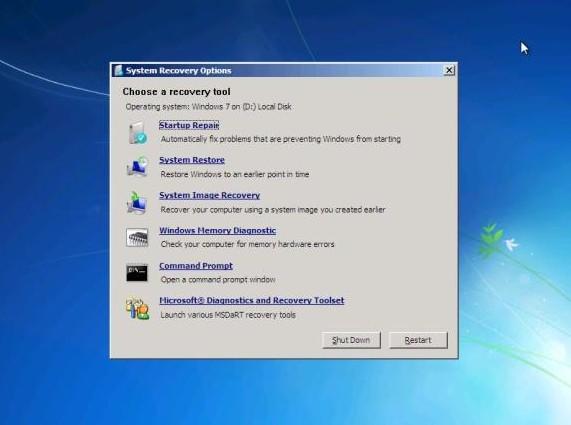 Step9. Click ERD Registry Editor to make modifications to the Windows registry on an unbootable Windows computer you are trying to repair. Once it is completed, press the Finish button. It will restart your computer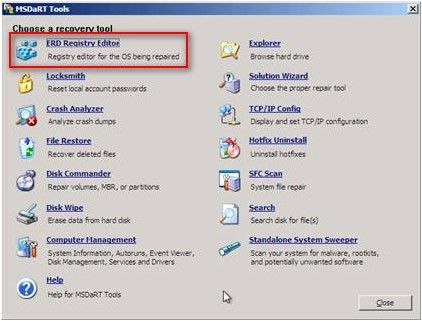 If you have any questions, please leave your comments in the comment section. Your questions will be welcomed. Click Windows FAQ Center to learn more tips about Windows.
Related Articles
comments powered by