2 Workable Ways to Reset Administrator Password of Windows 10/8.1/8/7 without Any Software
Normally, we tend to protect our computer with a strong and unique password. But, the negative side is the risk of forgetting password increased. What if you cannot remember this unique password, what could you do to find back the password?
This article will focus on how to reset the Administrator Password on Windows 10/8.1/8/7 with or without using software. We've got a couple of tips for you, so read on.
Part 1: Reset Administrator Password of Windows 10/8.1/8/7 without Any Software
Running CMD
If you want to reset windows admin password without any software, then you can try to run CMD on your computer, but I would say the steps are a little bit complicated. If you do not have other solutions, you can still give it a try.
First of all, turn on your computer. While you can see the "Starting Windows" appears on the screen, force power off your computer.
Next, turn on your computer again and you will be asked whether you want to launch startup repair or start normally. Simply select the former.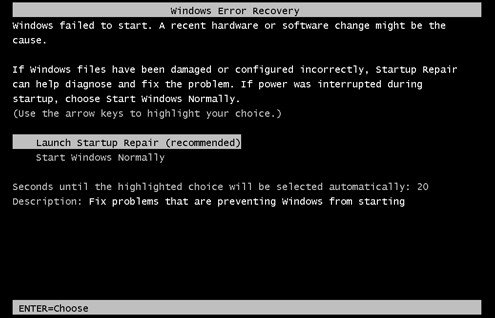 Then you will receive a dialog with saying Startup Repair cannot repair this computer automatically! Simply hit View problem details.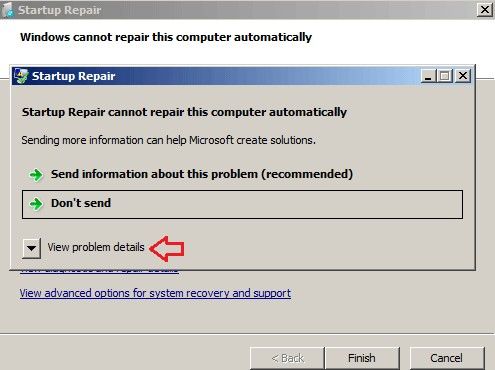 Scroll down till you see the Detail Report. Then click on the last link to learn Microsoft's offline privacy statement.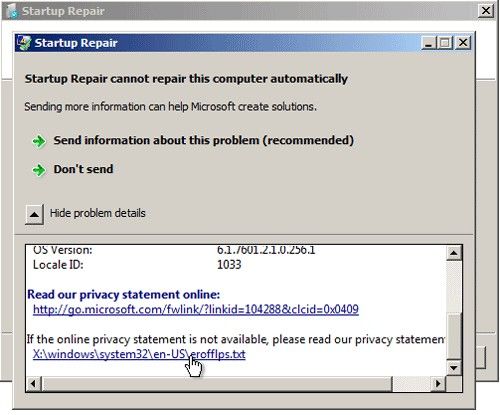 Once clicked, a notepad will come up. Just click on the File menu and then hit Open.
Now, change the Files of type option to All Files in the File Open dialog box. Browse to the Sticky Keys application - C:\windows\system32\sethc.exe. Rename this file as a backup file.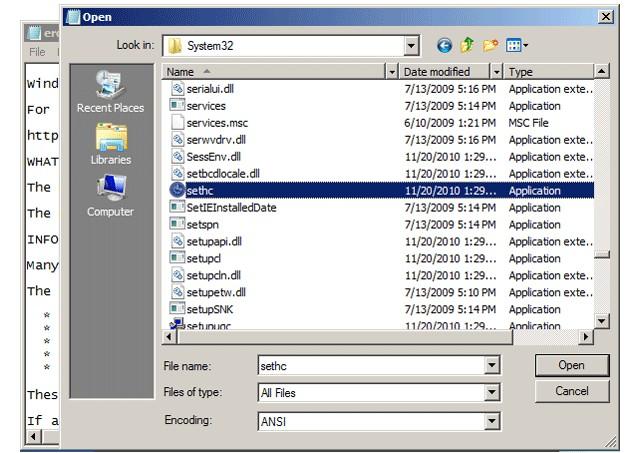 Look for the cmd.exe file in the same folder and also have it renamed.
After that, close all the dialog boxes and Finish, so that the computer restarts.
Once you get to the Windows login screen, hit the Shift key all the time and Command Prompt window will show up.
Type command "net user to replace the username and password with the combination you want.
After all these, Close the Command Prompt and you should be able to log on to Windows with your new password.
Reset forgotten Windows admin password with reset disk
If have created reset disk before you lost the admin password, then you have got one more option to reset it. Now let's take a look at how to reset Windows forgotten administrator password with password reset disk.
Insert password reset disk into your locked Windows computer.
Then just typed a wrong administrator password randomly, a link "Reset password" will appear, hit the link to open Password Reset Wizard.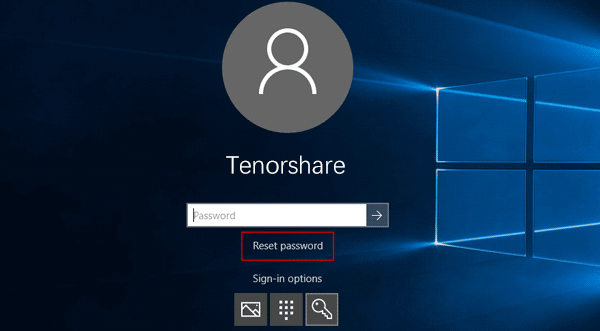 After that, followed the wizard to start resetting a new password for locked administrator by clicking on the Next button.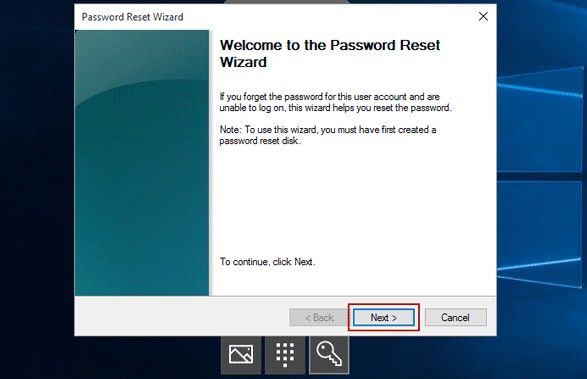 Now, click on the Finish button to close password reset wizard and try to re-login in your computer.
Part 2: Reset Admin Password without Software with Windows Password Key
But if you do not have prepared any reset disk in advance and loathe complicated process of method 1. To easily and instantly reset Windows admin password, we strongly recommend you to try a third-party admin password reset tool, like Windows Password Key, which is capable of helping you reset and remove the forgotten the admin or login password on Windows 10/8.1/8/7 with easy steps even you do not have reset disk.
Undoubtedly all above methods could work for Windows admin password reset in different situations. But in my opinion, I prefer to use a third party software to shorten the process.
Free Download
Buy Now($19.95)
Related Articles
comments powered by