3 Best Alternatives to ImgBurn for ISO Image File Burning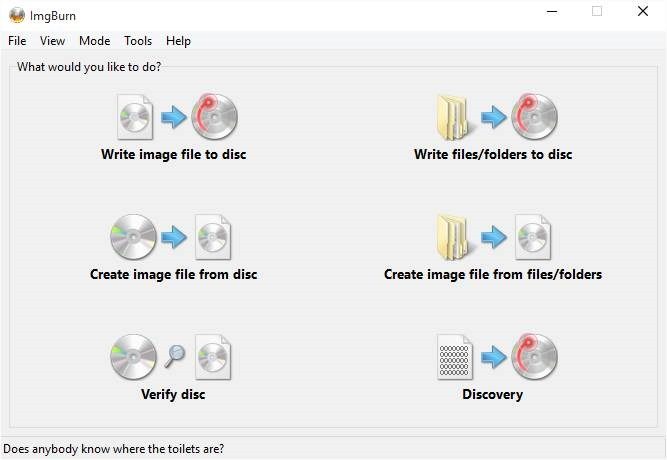 Either when we reinstall operation systems or reset password, we all need to burn files to disks/CD. And among all the software that can help us burn disks for free, ImgBurn is one of them. We like to use it not only because it's free, but also for it is super helpful in ISO image file burning. Support different kinds of file type including BIN, CCD, CDI, etc., and Windows 7/8/10, ImgBurn can be used to create, read and write ISO image files and burn them in rewritable CD/DVDs. But since the software has not been updated by its developers, it has its own function limitations:
It needs more time to complete file burning in CD/DVD.
It is unable to write ISO image files in USB drivers.
Its interface has a poor graphic quality.
It burns files slower than other programs.
It is said to be packed with malware in the newest version, and cause safety loopholes.
Therefore, we will recommend in this article other similar programs to ImgBurn, which are equally and probably more useful than ImgBurn, in case ImgBurn won't burn ISO files sometimes or that it cannot satisfy some of your disk burning needs.
Alternative 1: Window Password Key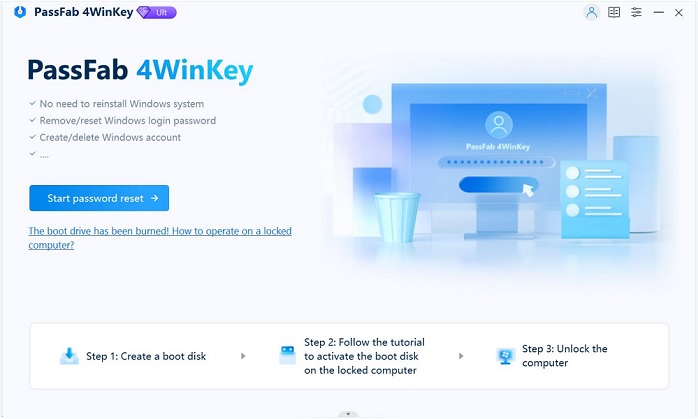 Window Password Key is the world's leading tool to reset lost user, admin or login password on Windows 10/8.1/8/7/XP/Vista without reinstalling the system. It helps users to burn ISO image files to CD/DVD or USB flash drives, and guarantees a 100% recovery rate. By enabling you to burn ISO files to CD/DVD or USB flash drives easily, you may feel free to change the Windows password, remove the password or even create a new account as you need without data loss. And you only need 3 simple steps to burn your disk and reset your password.
Step 1: Download and install the program on any accessible computer.
Step 2: Run it and burn to a blank CD/DVD or USB flash drive.
Step 3: Boot your locked computer form the newly created disk to reset your forgotten password.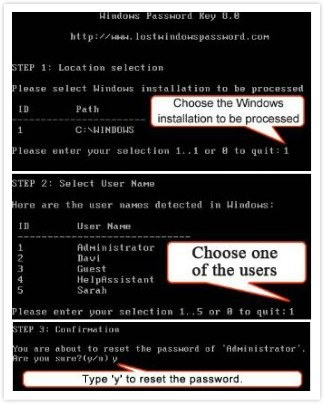 Alternative 2: All Free ISO Burner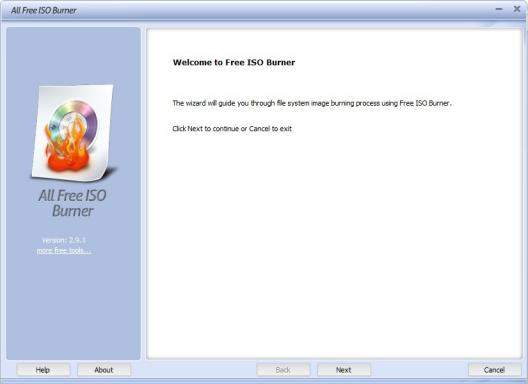 All Free ISO Burner is free of cost and light in size. It not only enables you to burn files to CD/DVD, but also offers different settings for you to choose from. Here is a few reasons why you may try All Free ISO Burner:
It offers optional burning modes and speeds that satisfy different requirements from users.
It provides log details in real time when burning the ISO image files.
It has been verified by CNET.
Meanwhile, its non-compatibility to Mac and incapability in burning comparably larger files may discourage some users to use it.
Alternative 3: Active ISO Burner 4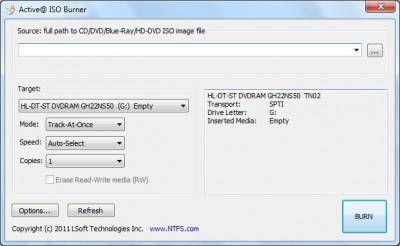 Active ISO Burner 4 is favored by many users. This program features full control on the burning process and the CD/DVD. Besides, you can test the file burning to check if the program is working fine. Some other advantages of using this software are as follows:
It offers three kinds of transport options, enabling you to burn files without causing errors, as well as different burning modes to choose from.
It enables you to preview all files to be written on CD/DVD.
It can be updated regularly.
But since there is no guidance provided in the software to give instructions on how to use this software properly, it may bring troubles to some users.
Summary
This article introduces to you three safe alternatives to ImgBurn that can help us burn ISO image files for password reset or Windows system reinstall. You can choose to try any one of them that suits your needs.
Free Download
Buy Now($19.95)
Related Articles
comments powered by