Top 3 Rufus Alternatives for Windows/Mac/Linux in 2019
"Trying to write void-live-x86_64-20170220-xfce.iso to a USB flash stick. However, Rufus complains that the ISO is not an EFI BootableISO image and refuses to write it in UEFI mode. I inspected the ISO with 7-zip and noticed that there isn't a boot/efi directory. What am I missing? If it doesn't work, is there any Rufus alternative?"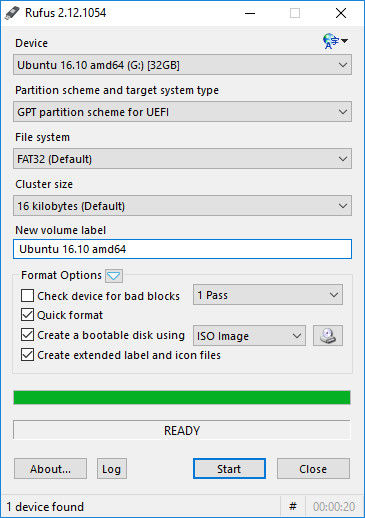 As a free and open-source potable utility that supports Microsoft Windows OS, Rufus could be used to format and create bootable USB flash drive or Live USB (such as USB keys, pen drives and memory sticks, etc.) without external files required. You can also use it to create BIOS or UEFI bootable drives and create USB drive from a variety of IOS.
Rufus is such a famous freeware, however, sometimes it is not so steady to use. In that case, some users begin to figure out its alternative. If necessary, here're the top 3 Rufus alternatives I searched from the Internet in 2018. Hope it works to you all.
Top 1 - UNetbootin
UNetbootin (Universal Netboot Installer) is a powerful application to create bootable Live USB flash drives for Ubuntu, Fedora and other Linux distributions with no need of burning any CD. This free software is a cross-platform utility that could run on Windows, Mac OS X and Linux. You can either load distributions by downloading ISO (CD image) files, or by using an ISO file you've already downloaded. You just need to select an ISO file or a distribution to download, and then choose a target drive (it can be USB drive or hard disk), and then restart once this Rufus alternative Windows/Mac/Linux is done. If your USB drive doesn't show up, reformat it as FAT32.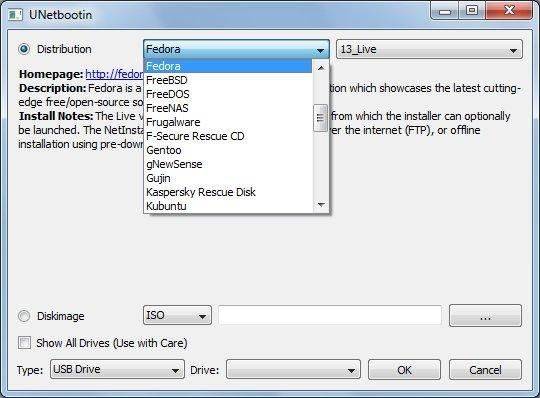 Top 2 - WinSetupFromUSB
WinSetupFromUSB enables you to install Windows or Linux operating system by using a formatted USB drive, fixed disk or flash media. It is a Windows program that supports a multitude of OS. For instance, Windows Server/Vista/7/8/10, Linux, DOS based and other utilities. The Rufus alternative Linux/Windows program is made on to offer graphical interface, and program functionality is extended to allow many other sources in a multiboot USB disk slowly. Just using a small USB flash drive, and then the next steps are to choose the USB disk and location of the target OS. Finally, click Go to begin the process.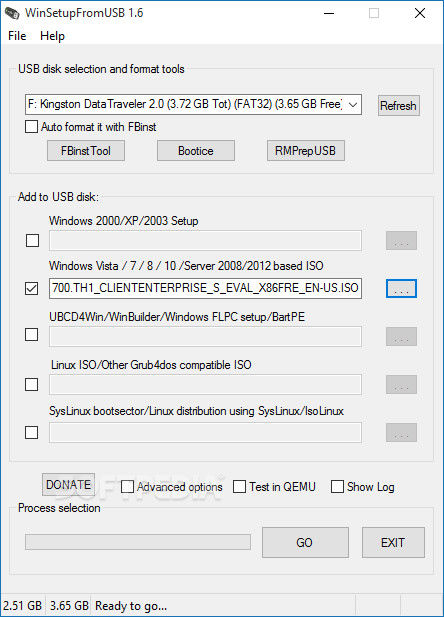 Top 3 - Etcher
Etcher allows you to burn images to SD cards and USB drives. It is an open-source USB written tool that runs on Windows, Mac and Linux. With an open-and-shit and advanced user interface, its user guide is stupid simple. Just download and install this Rufus alternative for Mac/Win/Linux, launch it and pick the IMG file that you would like to burn. After that, select your SD card and wait for it.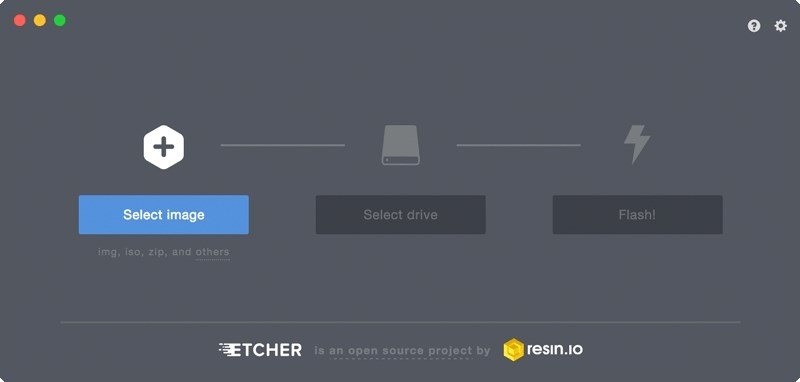 As you can see, the above third-party programs are the better 2018 Rufus alternatives I have collected so far. By the way, if you unfortunately lose login password in Windows system,Windows Password Key is a wonderful yet professional Rufus alternative to create a bootable CD/DVD/USB and then unlock the locked computer.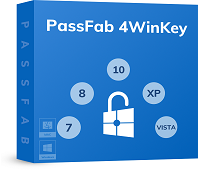 Reset/Remove Windows admin and other user password for local/domain account.
Create a new local/domain admin account to unlock your computer.
Change your Microsoft account password offline.
Fully support Windows 10/8.1/8/7/Vista/XP, Windows Server 2012 (R2)/2008 (R2)/2003 (R2).
Free Download
Related Articles
comments powered by