Top 5 Ultimate Boot CD Alternatives
"My computer got crashed the other day and I was trying to boot it again with UBCD. However, when I burned the ISO image and insert the USB to computer, the Ultimate Boot CD not working at all. I tried several times, still nothing. Any suggestions?"
Ultimate Boot CD is a free tool to rescue computer system, reset lost password and recover lost files. However, some users have also reported that UBCD doesn't work or boot sometimes, including not showing text-based menu, refuses to boot from the CDROM drive or cannot access SATA HDD. Luckily, this post has gathered 5 Ultimate Boot CD alternatives to start up computer from system crash, screen death, random restarts etc.
1.Hiren's BootCD
Hiren's BootCD is a free bootable CD and is available to download as an ISO. It contains a number of diagnostic programs such as defrag tools, driver tools, backup tools, antivirus and anti-malware tools, rootkit detection tools, secure data wiping tools, and partitioning tools. But since 2012, there's no update for HBCD anymore. And the latest version 15.2 only supports Windows 7 system, which makes it pretty limited.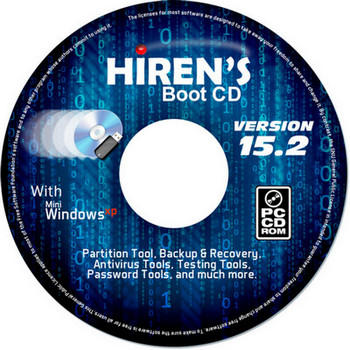 2. Windows Boot Genius
Windows Boot Genius can be the best alternative to Ultimate Boot CD. This versatile tool enables you to boot up Windows system from CD/DVD/USB in various situations (system crash, blue/black screen, random restarts, won't boot); recover and reset lost admin password within minutes; rescue data effectively from system crash or hard drive crash; instant data backup with all-in-one disk tools. This program supports Windows 10, 8.1, 8, 7 and all the old Windows versions.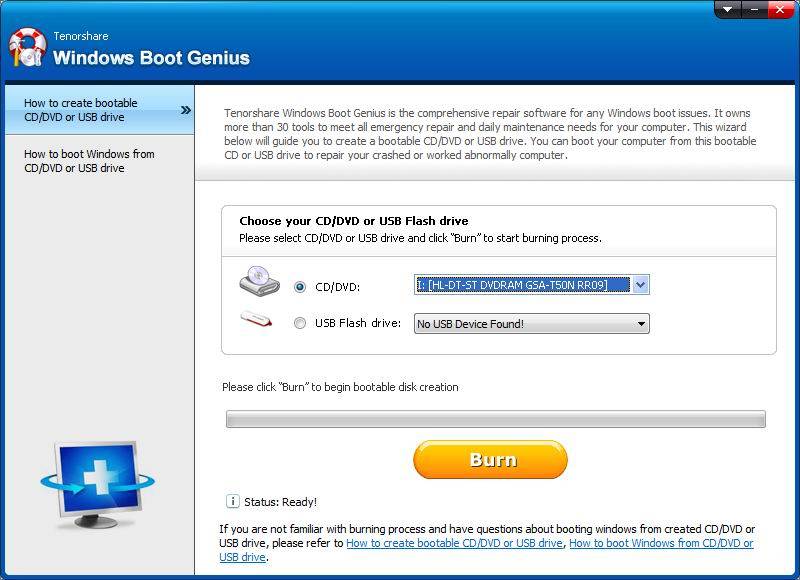 3. FalconFour's Ultimate Boot CD
F4UBCD is Based on Hiren's 13.0 Rebuilt, this BootCD includes extra features including MS Diagnostic and Recovery Tools (DaRT), both versions 5.0 for XP systems, and 6.5 for Vista & 7-based systems. Like Hiren Boot CD, FalconFour's Ultimate Boot CD is also available for download as an ISO file so you can burn it to a CD or use it to create a bootable USB drive. However, this tool does not support Windows 8 or Windows 10. Also there's no update available for F4ubcd Bootable USB since the version 4.6 was released in 2013.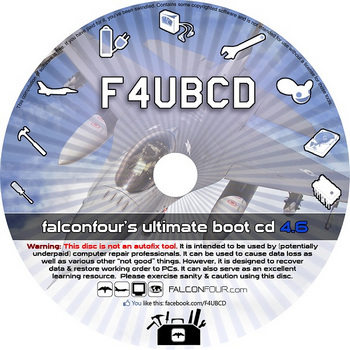 4. System Rescue CD
System Rescue CD is another Ultimate Boot CD replacement for Windows. It's Linux-based package for troubleshooting Linux and Windows systems. This multi-functional program contains antivirus, malware removal, rootkit removal tools. You can also use this software to manage and repair partitions, recover lost data, back up your data or clone drives. System Rescue CD Support most files system and is fully compatible with Windows 10, 8, 8.1,7 and the former versions.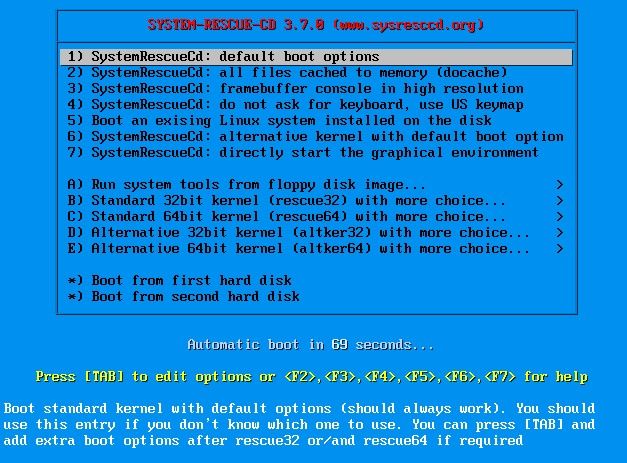 5. Trinity Rescue Kit
Trinity Rescue Kit or TRK is a free live Linux distribution that aims specifically at recovery and repair operations on Windows machines. The simple and easy menu interface lays out the major functions of this tool: repair computer system to rescue Windows from various disasters; easily reset windows passwords with the improved win-pass tool; clone computers over the network via multicast; recovery of lost partitions and files with utilities and procedures. Now it supports Windows 10, 8, 7, Vista and XP.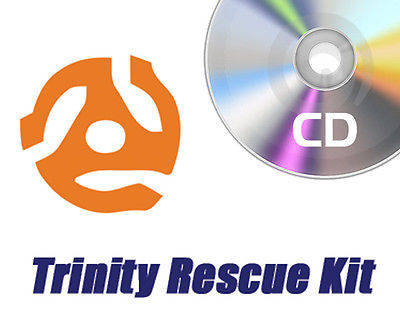 Tip
: When you forgot the password after starting up computer, try
Windows Password Key
, effective software to recover the lost Windows admin password within minutes.
The 5 programs listed above are the best alternatives to Ultimate Boot CD. Just choose the one that suits your needs and boot computer from USB drive without fuss.
Free Download
Buy Now($19.95)
Related Articles
comments powered by