Windows 7 No Password Login, Top 3 Ways to Remove Windows 7 Password
"What can I do to delete Windows 7 password? I lost the login password on my Windows 7 PC and had no reset disk for it. "
The user resorted to help fully with anxiety and worry. It can be a big disaster when one forgot Windows 7 password and have no reset disk for it. If you are the one suffering Windows password lost and looking for a Windows password recovery tool, congratulations you are in the right page.
This post will illustrate 2 ways to help you remove administrator and login password for your Windows computer, including Lenovo, Asus, Acer, Sony, Toshiba, and other series PCs.
Method 1: Access Windows 7 with Administrator Account
Windows 7 without password login can be troublesome, especially when you have no access to the computer for something urgent. If you just lost the Windows standard user password and you still have an admin account privilege, you can login your PC with the admin account and then change or delete other user's password on Control Panel.
1. Click Start > Control Panel.
2. Select User Accounts and Family Safety > User Accounts.
3. Press Add or remove user account under User Accounts. You will see all enabled accounts listed.
4. Choose the account you would like to change password
5. Click Change the password or Remove the password.

6. Input new password for the account to change forgotten password or click Remove password button to let selected user password be blank.
Method 2: Delete Windows 7 Password with Windows Password Key
Windows Password Key aims to fix Windows 7 no login issues, including Windows 7 no password login. With this Windows password cracker, you are able to crack the administrator and standard user login password on your Windows PCs, and it is also applied to Windows 10/8/XP password. The password remove process will be completed with no data loss or data damage at a fast speed.
Now, take the following guide on how to crack Windows password with ease.
Firstly, download Windows Password Key on any accessible PC and then install it.
Part 1: Burn Program to Vacant CD/DVD
Step1. Launch the program. Click "Browse" to choose the existing Windows Password Key image file. The file is usually located as the default.
Step2. Select "CD/DVD" and specify the CD burning drive from the pull-down list. Insert a blank CD/DVD disk into the CD-ROM drive.
Step3. Click "Burn" to start burning process. It may take a few minutes. Then click OK and eject CD after burning successfully finishes.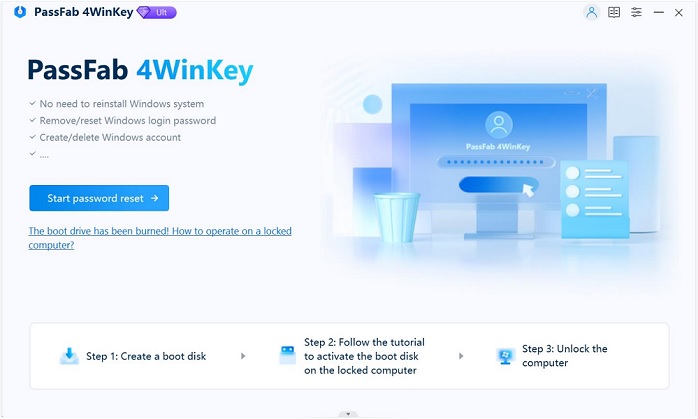 Part 2: Remove Windows 7 Password with Bootable CD/DVD
Step1. Insert newly created CD into your password-protected computer and reboot. Later you are supposed to press "F12" to enter and set your computer to boot by the CD. If you had problem with setting BIOS, you could visit BIOS Settings for CD/DVD.
Step2. Type 1 to select your system path and continue.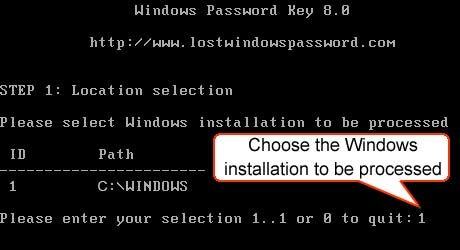 Step3. Type its number of protected account to choose the user whose password you want to reset and press "Enter".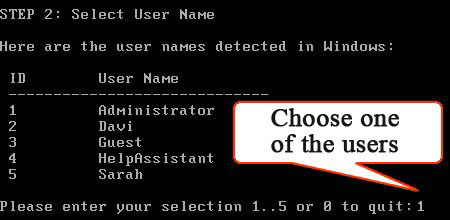 Step4. Type "y" to confirm your operation. After that, you will be asked: 'Reset password for another account? (y/n)'. Type "y" to reset password for another account or type "n" to exit. Eject CD/DVD and restart your PC. Now you can log in your computer without any password.

The two ways above will solve the Windows 7 no password login problems. Hopefully you will access to the computer smoothly as before!
Related Articles
comments powered by