How to Clean up Hard Disk and Reclaim Hard Drive Space
With accumulating installed apps and saved files, you may notice that the disk space is almost full, especially if you are using a SSD. If you are bumping up again computer storage limit, there are 7 suggestions you can take to free up hard disk space on Windows 7/8/8.1/10.
Part 1: Clean up Hard Disk on Your PC the Easy Way

Part 2: Other Tips and Tricks to Release Disk Space with Windows Built-in Tools
Part 1: Clean up Hard Disk on Your PC the Easy Way
There are many tips to clear disk drive on your computer, and you may need to try them one by one. To put things together, I would like to recommend you a wonderful disk cleanup tool Windows Care Genius, which can dramatically slim system and regain hard drive space by removing useless files, temp files, invalid registries and more. Even if you barely know Windows you can handle it.
Free Download
Below I will show you how to free up your computer with Windows Care Genius.
1. Download and install Window Care Genius on your PC and launch it. Better to install it on other hard drive instead the one with OS installed.
2. Select System Cleaner from the top menu and you will see 5 subdivided features: Registry Cleaner, Common Cleaner, Advanced Cleaner, System Slimming and Big File Manager.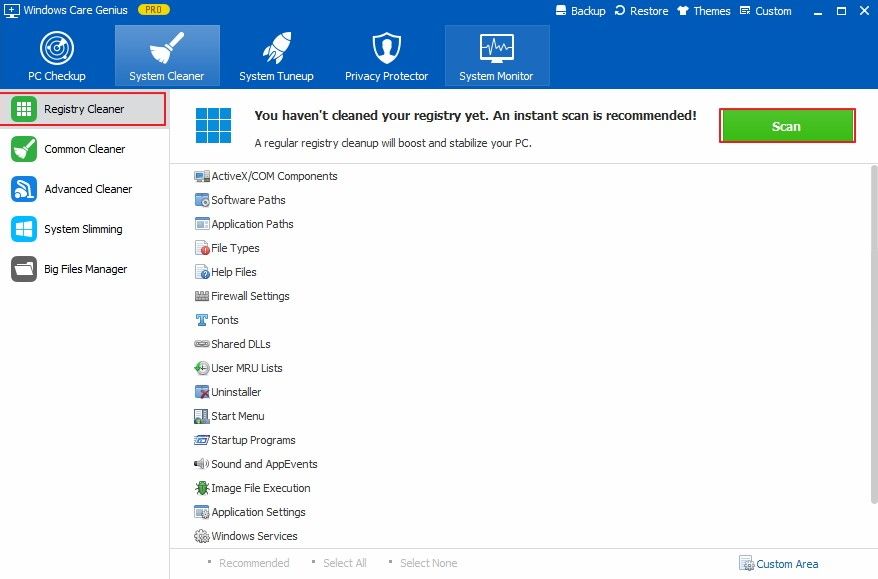 3. You are good to go down each tool to increase hard disk space. For detailed function introduction, you can visit how to use system cleaner on Windows Care Genius.
Video Tutorial to Clean up Windows 7/8/10 Computer
Part 2: Other Tips and Tricks to Release Disk Space with Windows Built-in Tools
Except for Windows Care Genius, there are other free ways to fix low disk space on Windows 7/8/10.
Empty Recycle Bin
Right click on Recycle Bin on the desktop and select Empty Recycle Bin to permanently delete unwanted files.
Run Disk Cleanup and Defrag
Choose a full hard drive and right click to select Properties. Click Disk Cleanup then Windows will calculate how much space can be released. Choose the types of files you want to remove and click Ok.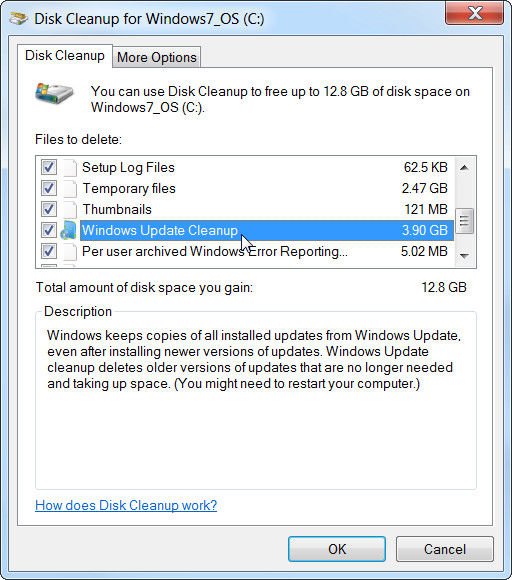 Remove Temporary Files (Windows 10)
Go to Settings > System > Storage > This PC > Temporary files. Check the files you don't need any more and hit Remove files button.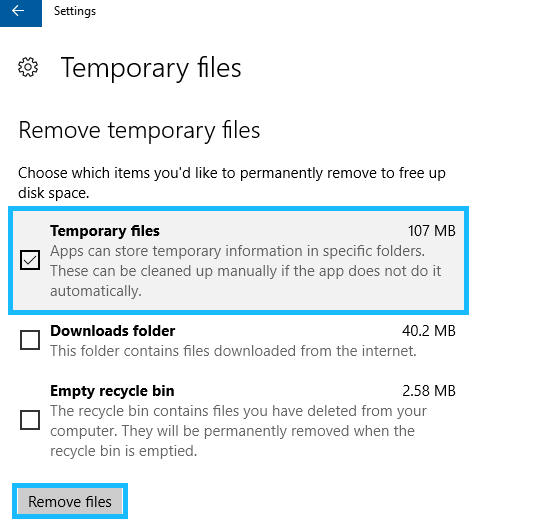 Enable Storage Sense (Windows 10)
Still in Storage settings, configure Storage Sense and Windows 10 will automatically free up space by deleting temp files apps aren't using or contents in Recycle Bin.
Uninstall Seldom Used Apps
On Windows 7: Control Panel > Programs > Uninstall a program > Right click to uninstall
On Windows 8.1: Settings > PC and Devices > Disk Space > See my app size
On Windows 10: Settings > System > Apps & features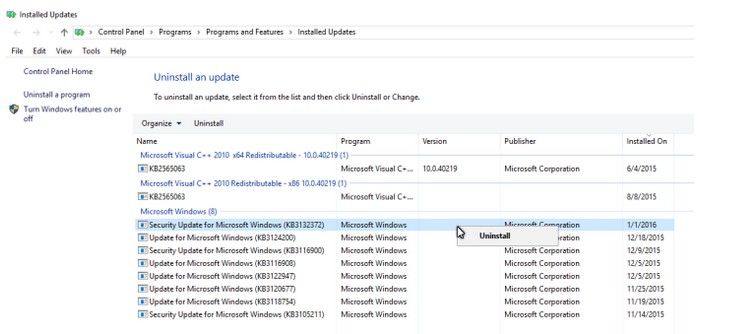 Upload Local Files to OneDrive
You can sync your photos, documents and other data to OneDrive cloud storage and delete them from local computer to free up limited hard disk space.
Summary
That's all about how you can free up disk space with Windows 7/8/10, but note that these tips won't fundamentally solve the problem when you run out of hard drive, the best choice is actually installing another SSD to expand hard disk.
Free Download
Buy Now($19.95)
Related Articles
comments powered by